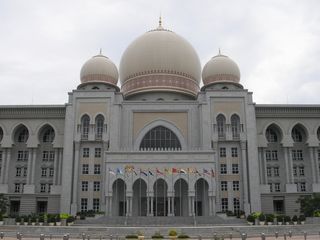 A Malaysian state provision criminalizing Muslim men from wearing women's clothing was determined to be unconstitutional by a panel of three appeals court judges. The decision is being hailed a major progressive step in the fight for trans-rights in Malaysia.
"[This law] has the effect of denying the appellants and other sufferers of GID (gender identity disorder) to move freely in public places," explained judge Hishamudin Yunus "This is degrading, oppressive and inhuman."
The decision will free three male born but female identified transpeople who were arrested in 2012. Lawyers representing challengers of the law say that moving forward, there could be many people throughout the country exonerated from previous convictions that put them into prison.
"The fight will still be there but  at least now the trans community know that they have their rights to challenge the law," said Malaysia trans-rights activist  Nisha Ayub. "It will encourage them to come out rather than being oppressed."