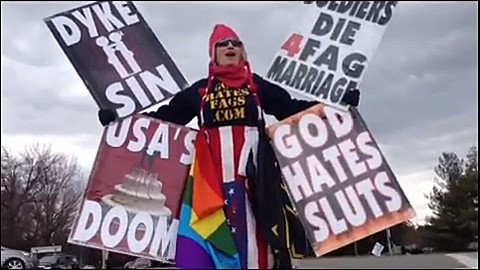 With all signs pointing to gay marriage becoming legal in Kansas tomorrow, the Westboro Baptist Church is attempting a Hail Mary appeal.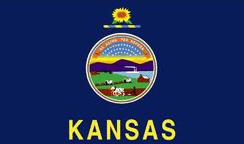 On grounds of their religious beliefs, the WBC is trying to become a defendant in Marie v. Moser, the case  the case in which a federal judge struck down the Kansas marriage ban. The court denied the request, saying the WBC's presence would "clutter" the case.
Head AFTER THE JUMP to read the Westboro Baptist Church's appeal in its entirety. It's full of the loony language you'd expect from the group.
Given the Supreme Court does not issue a stay on the ruling, same-sex marriage will be legal in Kansas tomorrow at 5pm, when the stay on the decision expires (the state of Kansas' request for an additional stay was denied).
Having trouble keeping up with the latest marriage developments? Check out Matt Baume's 3-minute round-up, which should answer most questions.
2:14-cv-02518 #36 WBC Notice of Appeal by Equality Case Files