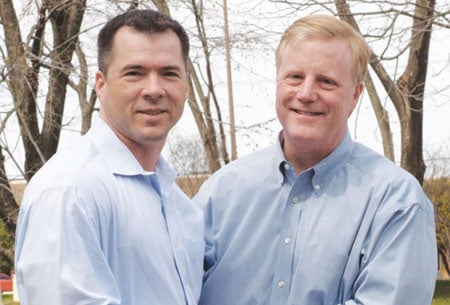 Attorneys for two same-sex couples are asking a federal district judge to lift his stay of a February ruling striking down Texas' marriage bans. 
If U.S. District Judge Orlando L. Garcia agrees to lift the stay, it could allow same-sex marriages to begin in Texas immediately. 
In a motion filed Monday morning, attorneys for the couples argue that the basis for the stay is no longer valid, since the U.S. Supreme Court has declined to review rulings striking down marriages bans from four federal appeals courts. 
Garcia struck down Texas' marriage bans in February but stayed his decision pending the state's appeal to the 5th U.S. Circuit Court in New Orleans, which has scheduled oral arguments for Jan. 9.  
"With the upcoming Thanksgiving and Christmas Holidays, it would be wonderful to see same-sex couples marry before the end of the year," plaintiff Cleopatra DeLeon said in a statement Monday. "We are hopeful Judge Garcia will lift the stay. With recent events that have legalized gay marriage across the nation, the time for equality for all is now." 
Attorney Neel Lane of Akin Gump, which is representing the couples, noted that two-thirds of U.S. citizens now live in states where same-sex marriage is legal.  
"Our fellow Texans are entitled to enjoy the same right," Lane said. "Not some day in the future, but right now, today." 
DeLeon and her wife, Nicole Dimetman, are seeking to have their Massachusetts marriage recognized in Texas. The other plaintiffs in the case, Mark Phariss and Vic Holmes (above), are seeking a marriage license. 
"With each day of delay, our loving, committed 17-year relationship is treated unequally," Phariss said. "With each day of delay, we are forced to run the risk that if, God forbid, one of us dies in a car wreck or something else happens, we will never be able to marry — to exchange vows, to say 'I do,' to call each other spouses. These harms simply can never be cured and justify lifting the stay now." 
Garcia has not yet set a hearing on the motion. 
Read the full motion, AFTER THE JUMP …