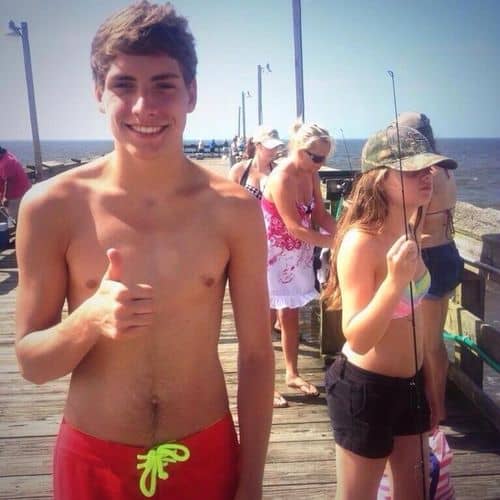 As a senior in high school, Alex Obendorf (above) suffered a traumatic brain injury in a car wreck that left him out of diving for nine months.  
Perhaps that difficult experience explains why Obendorf is undaunted by the idea of being openly gay as a freshman athlete on a relatively conservative college campus.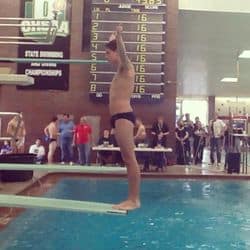 Obendorf, who attends West Virginia University, quietly came out publicly this weekend in the The Missourian, which treated his sexual orientation as a footnote related to his admiration for gay Olympians Matthew Mitcham and Tom Daley: 
"I like their form and everything," Obendorf said. "I'm pretty proud of them because I know that it's a hard thing to open up about, especially to the public as an Olympian. I am openly gay. I know where they come from."
The Missourian reports that Obendorf became the first male WVU diver to qualify for the NCAA postseason this year, by finishing fourth in the 3-meter springboard at this weekend's Mizzou Invitational.
Obendorf was a two-time All-American at his high school in Ohio, but he missed his senior season after the car wreck in August 2013.
He was initially diagnosed with a concussion, but realized the injury was more serious when he tried to return to diving and the symptoms reappeared. 
He didn't get back on the board permanently until May, which left him nervous about how he'd perform after joining the WVU team in August. But so far, things seem to be going pretty well, and now that he's qualified for the postseason, his coach is pushing him to make the NCAA Championships. 
Although he just came out in the media this weekend, Obendorf has been open about his sexual orientation on Facebook since at least August.
And guess what? He's single.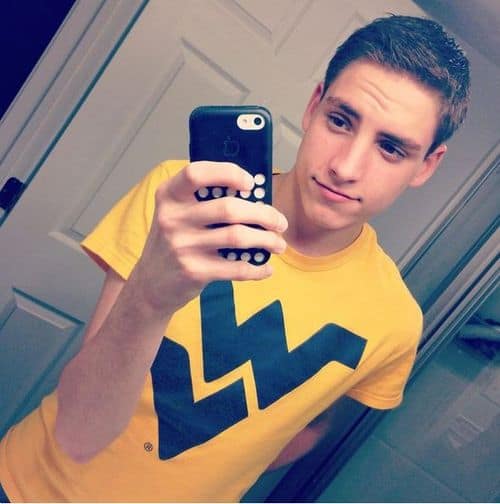 [h/t Outsports]