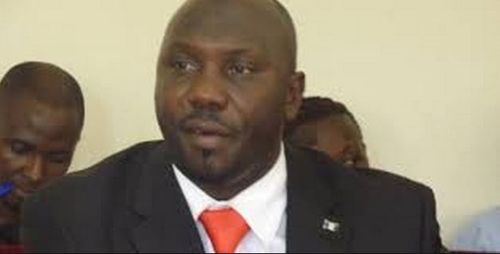 A Ugandan lawmaker who helped draft the country's revised anti-gay law is hoping to have the bill passed this year as a "Christmas gift" for Ugandans, Reunters reports:
Abdu Latif Ssebagala, a member of a parliamentary committee formed in September to draft a new version, said it had finished the bill and was ready to present it to parliament for debate.
"The draft is ready and we have strengthened the law, especially in areas of promotion and luring children. Next week we expect to meet the speaker to fix a date for the re-tabling to parliament," he told Reuters.
Ssebagala said the committee wanted it passed within weeks so that Ugandans "can celebrate it as a Christmas gift".
We previously reported on why the new anti-gay bill is in many ways worse than last year's law that was invalidated because of legal technicalities. In addition to Uganda's gay community, there are widespread fears the new bill will also target newspapers, human rights groups, and even landlords who do business with the LGBT community. 
In an editorial published last month in Uganda's leading newspaper, president Yoweri Museveni warned that the country would be devastated by trade boycotts should lawmakers pursue additional anti-gay legislation.