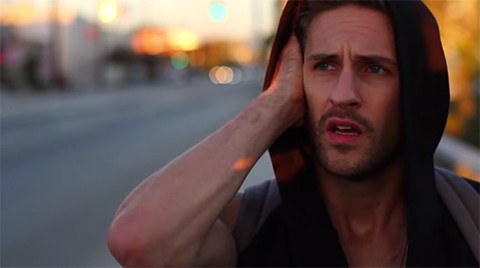 Your favorite go-go boy is back for the final installment of the hit web series Go-Go Boy Interrupted, and this time, he's finally taking a look at his life and his choices, wondering where he might have gone astray. As the dreaded quarter life crisis comes for Danny, portrayed by comedian Jimmy Fowlie, what lessons will he take away from his disastrous attempts to put his life together after leaving dancing on a box behind? To help him get on the not-so-straight and narrow, Danny decides to hit up AA. 
See whether the wisdom of the 12 step program sticks, AFTER THE JUMP…
And in case you missed them, check out Episodes ONE, TWO, THREE, FOUR, FIVE and SIX of Jimmy Fowlie's irreverent web series.