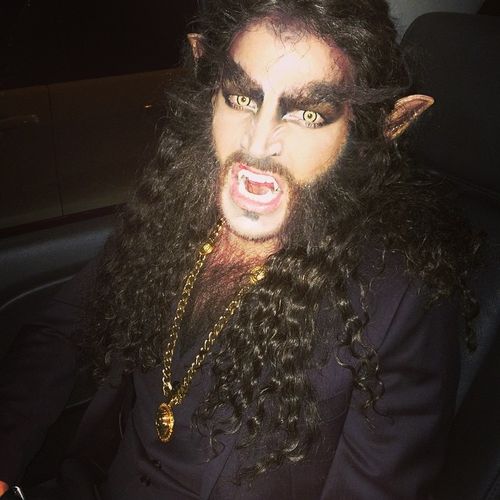 Halloween provides an opportunity for well-known folks to hit the town in disguise and plenty of your favorite celebs and LGBT folks did just that, though some were much more unrecognizable than others!
Find out how Russell Tovey, Michael Sam, Laverne Cox, Frankie J. Grande, Tom Daley, Scott Eastwood, James Franco, Matt Alber, Ashley Parker Angel, Lance Bass, Brad Goreski, Kathy Griffin, Bob Harper, EJ Johnson, Joe Jonas, Zayn Malik, Niall Horan, Terry Miller, Neil Patrick Harris, Zachary Quinto, Jesse Tyler Ferguson, Ricky Martin, Alex Pettyfer, and more got down on the spookiest night of the year!
Check out our big costume parade, AFTER THE JUMP…
Who wins Halloween? Let us know in the comments.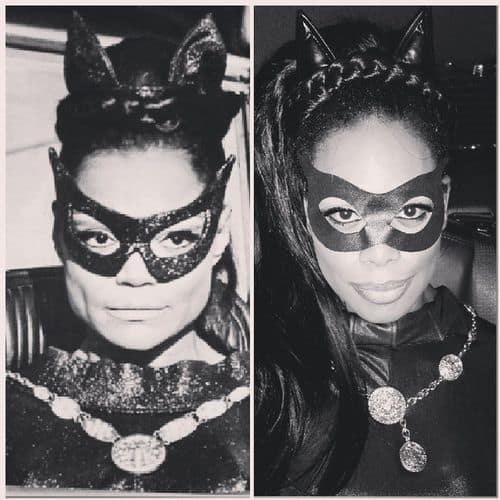 Laverne Cox via Instagram: "Eartha Kitt was truly a remarkable woman and and her portrayal of cat woman is truly definitive for me. So my take of Eartha's cat woman #Halloween2014"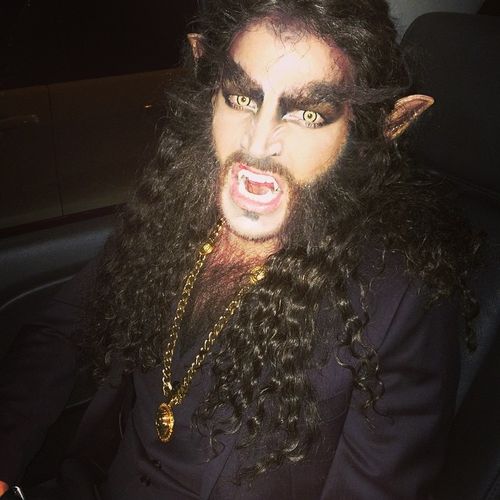 Wrote Adam Lambert on Instagram: "Howl at the Moon! On my way to the party!!"
Looking's Russell Tovey was a skeleton: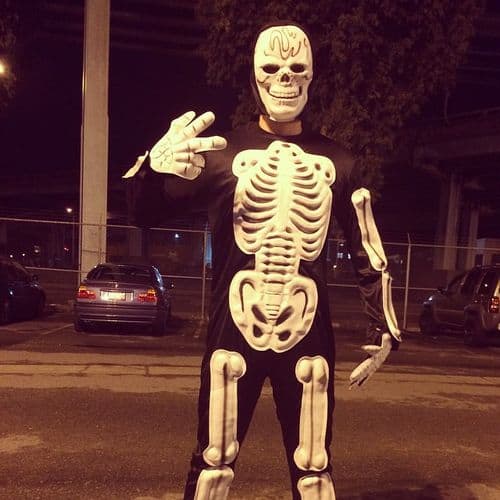 With skin underneath: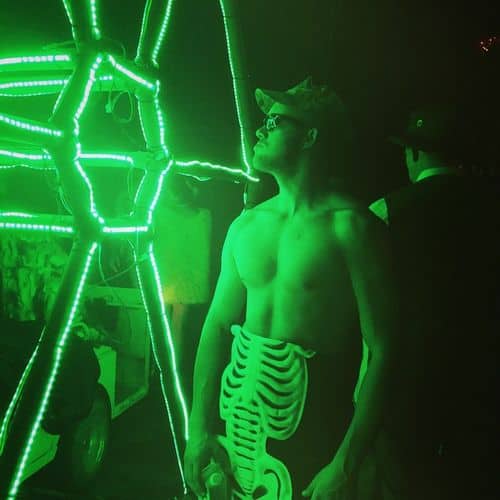 Wrote Tovey on Instagram: "So this is how my night has ended up #Halloween #sanfrancisco #castro #looking #military #skeleton"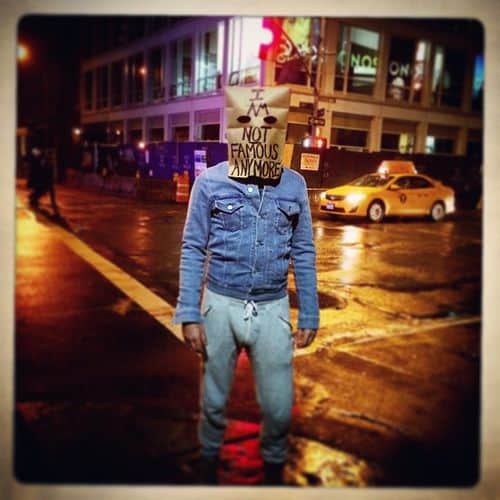 Wrote Zachary Quinto on Instagram: "i am not halloween anymore…"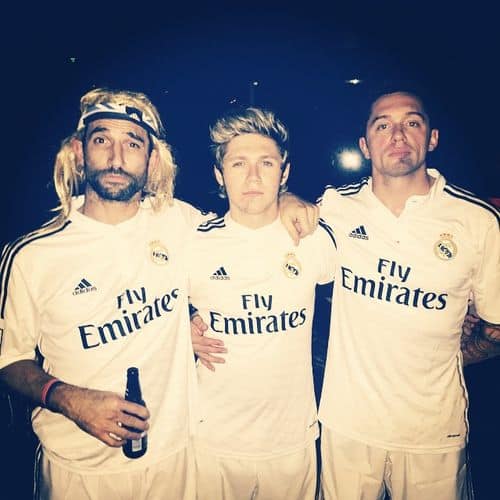 One Direction's Niall Horan was a footballer.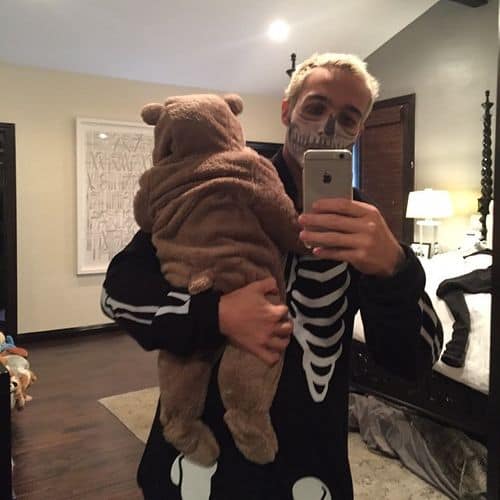 Wrte Pete Wentz on Instagram: "Daytime Halloween vibes with the littlest bear cub in the house"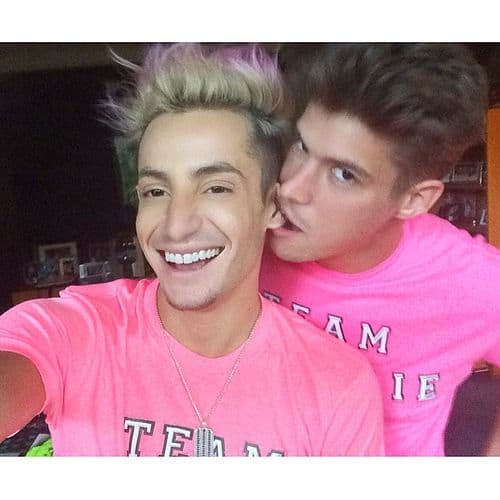 Frankie J. Grande hit the town with his Big Brother housemate and mancrush Zach as their bromance "Zankie".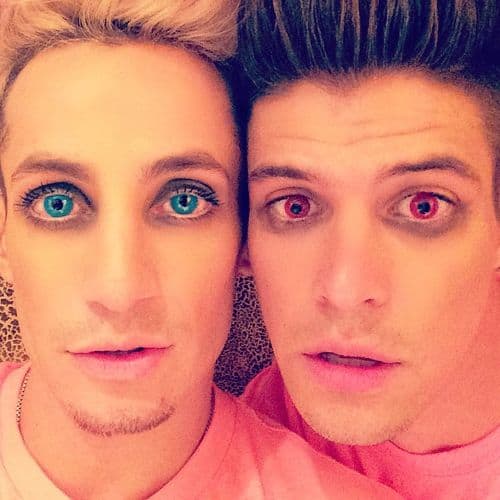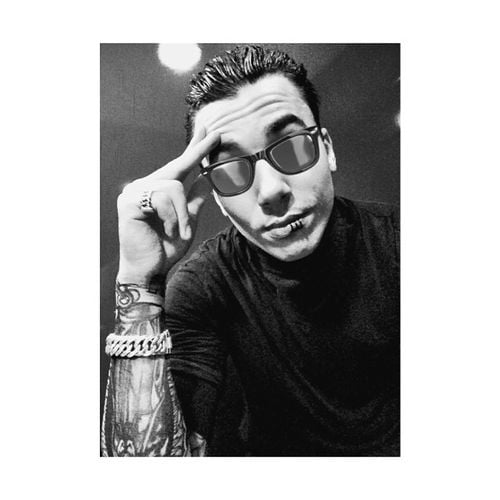 Madonna's sometime squeeze Timor Steffens: "Rockabilly".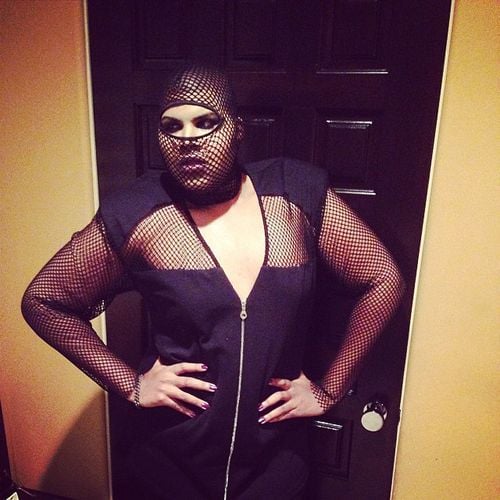 Magic Johnson's out son E.J. wrote on Instagram: "I don't care if we on the run #halloween #teamthis"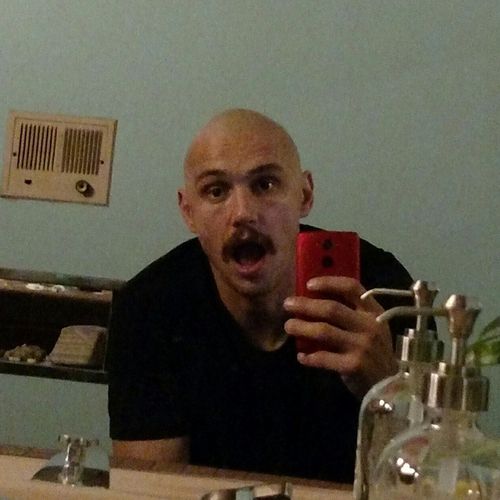 Wrote James Franco on Instagram: "Happy Halloween! 🎃🎃🎃🎃🎃🎃🎃 🎃🎃🎃🎃🎃🎃🎃 #halloween #costume #selfie"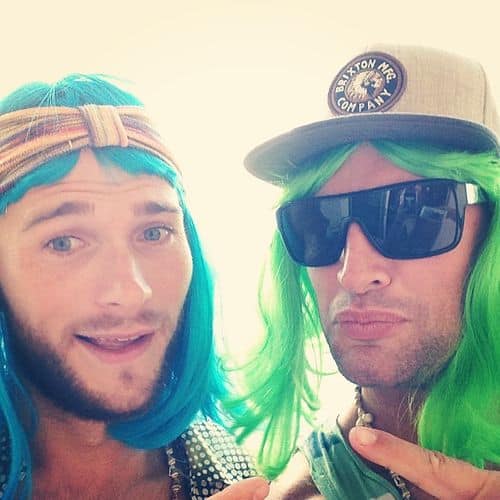 Scott Eastwood dragged it up: "Happy Halloween ladies. Are you loving my hair as much as I am?"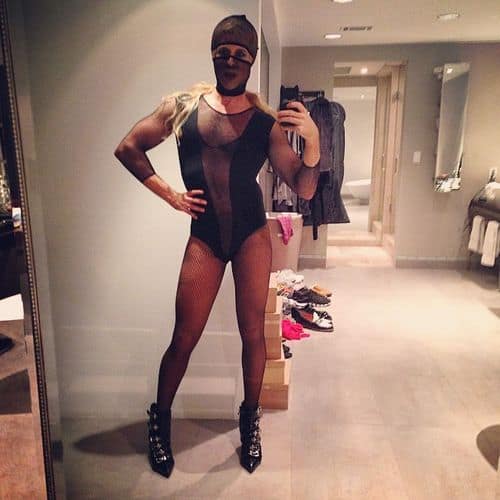 Brad Goreski was something 'Fierce': "Bradyonce #ontherun #halloween"
Jesse Tyler Ferguson and his hubbie Justin Mikita wrote: "#happyhalloween from Lloyd Christmas & Harry Dunne #dumbanddumberto"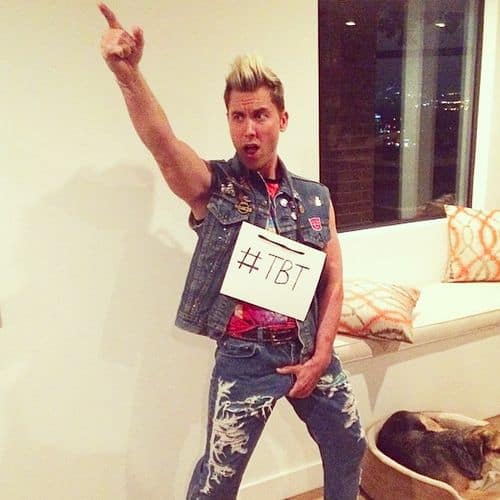 Lance Bass was "#TBT !!! #LanceHalloween"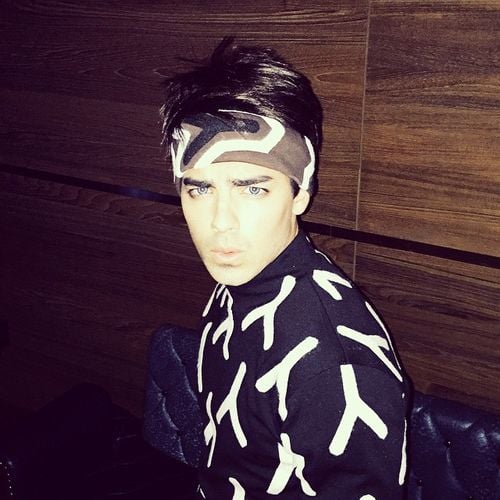 Joe Jonas wrote: "I'm pretty sure there's a lot more to life than being really, really good looking. And I plan on finding out what that is. – Derek Zoolander"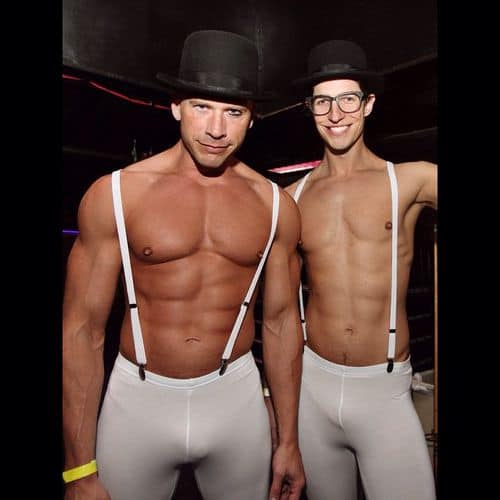 Dan Savage's husband Terry Miller was bulgetastic: "#Droogs #MilkDrunk #HappyHalloween! Thanks @ballsarethenewtits for the bulge-tastic pic!"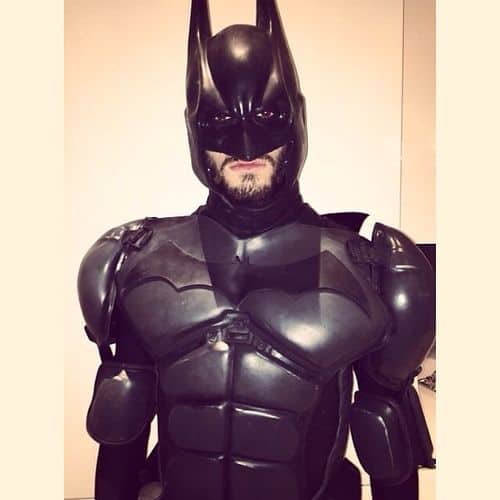 One Direction's Zayn Malik: "na na na na na na na na na na BATMAN!!"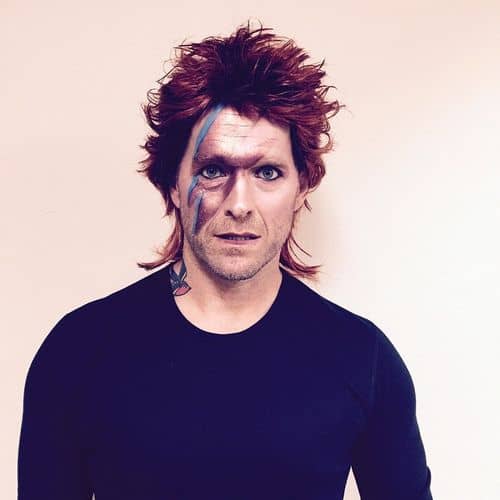 Biggest Loser trainer Bob Harper made some ch-ch-ch-changes: "Keeping in the #bowieforever tradition, this just happened. @allysondawn is a genius."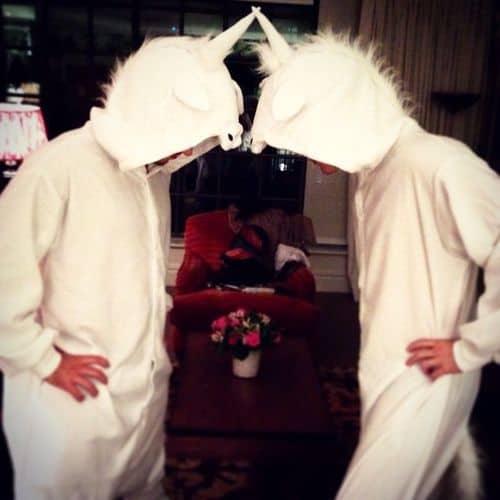 Tom Daley and Dustin Lance Black: "And who hasn't always wanted to be a unicorn?!"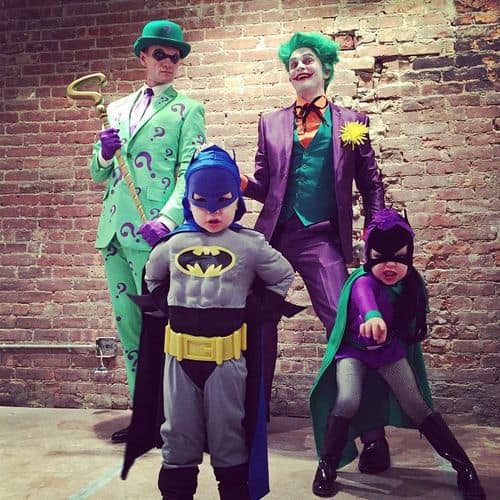 And of course, Neil Patrick Harris and David Burtka and family killed it again: "Happy Halloween from Gotham City!!"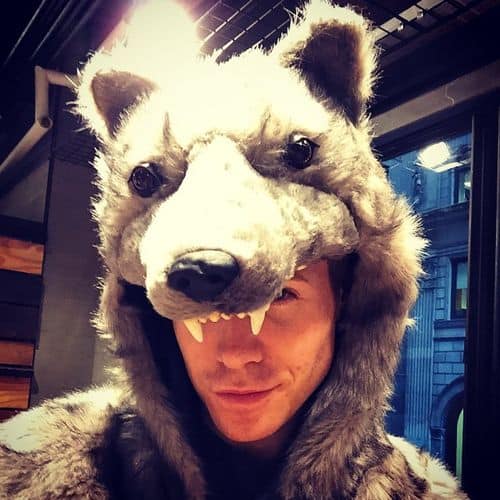 O-Town's Ashley Parker Angel: "Look out for the big bad wolf tonight…🎃🌝🌚 #Halloween"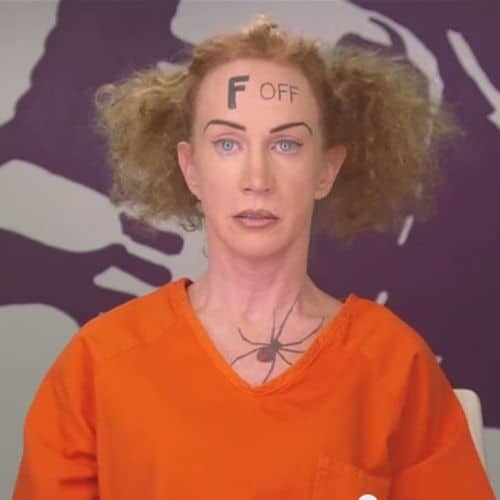 Orange was the new Kathy Griffin: "#HappyHalloween! Send me your costumes! I want to see them all!"
And Michael Sam and Vinny were spotted at a NYC party.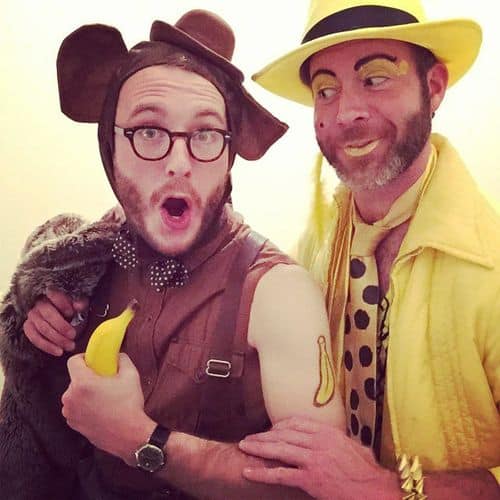 Crooner Matt Alber went bananas: "Bout to hit the town with Bi-Curious George #monkeylove"
Ricky Martin's kids don't need a mummy:
display:block; height:44px; margin:0 auto -44px; position:relative; top:-22px; width:44px;">

🎃🎃🎃👻👻👻happy holloween!🎃🎃🎃👻👻👻. I do anything for my kids! 😂😂😂por mis hijos, lo que sea necesario!!! #MEasaDaddy #HOLLOWEEN AND I DO LOVE #HOLLOWEEN #AnythingForaLAUGH