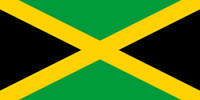 With a push for gay rights in Jamaica from government, activist groups and allies, others in the country are doubling down in their anti-gay views. The appalling conditions faced by gays in Jamaica has been well–documented, and VICE has a new story that raises further concern for the situation in the island nation.
The concern comes via The Jamaica Observer, a daily newspaper that has been publishing articles Jamaican activists are calling homophobic.
Though the Observer claims to uphold balanced journalism, a recent article in the paper tells the story of a male jogger gang-raped by homosexuals, but it is unsourced. Also troubling is an anti-gay editorial called  "The pushback against gays has begun," and an article that points to "gun-toting gays" as threatening Jamaican communities. (The sub headline reads "Homo Thugs!")
The Jamaica Observer is owned by Gordon "Butch" Stewart, the owner of Sandals Resorts, which did not allow gay couples until 2004. However, the paper says that the ownership of the Observer does not have influence over what is printed in its pages.
Carolyn Gomes, executive director of the Caribbean Vulnerable Communities Coalition, spoke to VICE about the concerns of anti-gay rhetoric, saying:
It has happened at both national newspapers over the years though this year the rhetoric was particularly loaded and hostile to homosexuals, especially in The Jamaica Observer but [another paper,] The Gleaner was also guilty.