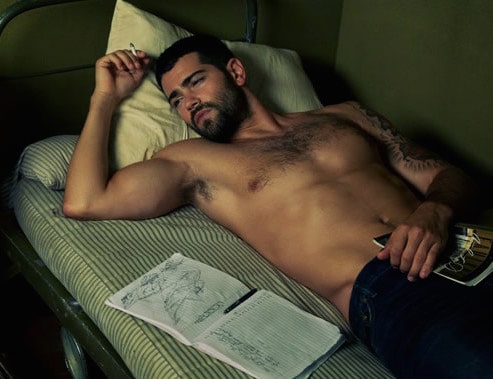 Even though Dallas has been cancelled, John Tucker continues to make a splash…like yesterday, when this hunky new photoshoot surfaced online.
The photographer is Stephen Busken, and it's not his first time working with Metcalfe. In the past, he also took pictures of the actor for Flaunt magazine. It's unclear what the new shoot is for.
Check out a few more (semi-work unfriendly) shots AFTER THE JUMP…
And check out the full shoot over at Homorazzi.