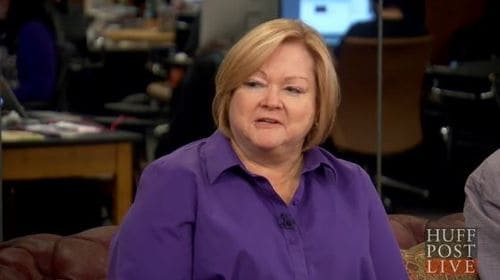 Judy and Dennis Shepard recently sat down with HuffPostLive to talk about the "incredible" LGBT progress made since Matthew's passing, as well as the new documentary film on their son – Matthew Shepard is a Friend of Mine. 
While there, Judy also shared her thoughts on Bill Clinton and why she think's "bad advice" played into him signing the Defense of Marriage Act in 1996. 
Said Shepard:
I think in his heart he wanted to do the right thing and he knew what the right thing was, but the political advice was not right.  
Watch the full segment, which also includes Judy's thoughts on the GOP midterm election vicotry "setback" and whether she's planning on voting for Hillary in 2016, AFTER THE JUMP…