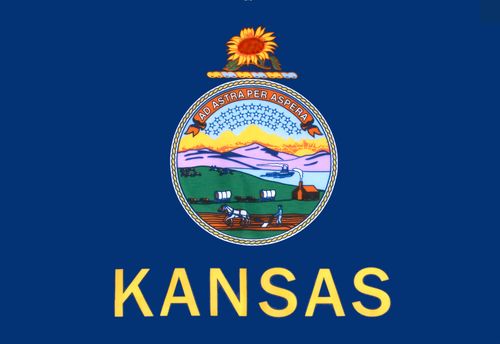 Despite marriage equality having already commenced in many counties in Kansas, GOP state officials are continuing to drag their heels in defiance, with Governor Sam Brownback announcing today that he will not allow any state recognition of same-sex unions. 
NPR station KCUR reports: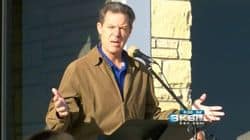 Brownback said Thursday that he won't offer any of the benefits heterosexual couples get, such as name changes on a driver's license or employee benefits for gay and lesbian state workers.
"There is still considerable legal ambiguity on the topic of same-sex marriage," said Eileen Hawley, a Brownback spokeswoman. "Once that ambiguity is gone, the governor will direct state agencies to comply with applicable laws." 
The Wichita Eagle adds:
Tom Witt, executive director of Equality Kansas, an LGBT rights organization, said it was outrageous for state agencies to not treat legally married same-sex couples the same as they would newly married heterosexual couples.
"These are legal marriages legally performed in the state of Kansas," Witt said.
Kansas Attorney General Derek Schmidt told the Associated Press on Wednesday that his vigorous defense of the state's gay marriage ban is designed to get a final U.S. Supreme Court ruling on whether such bans are constitutional.
While things get sorted out, Equality Kansas has a list of counties that are issuing marriage licenses to same-sex couples. Check out the list here.