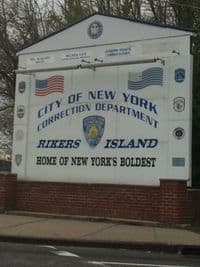 Rikers Island is opening its new transgender housing wing this week for its male-to-female inmates who have yet to undergo transition surgery reports Gay City News. The news organization toured the new 30-bed facility located on the sixth floor of the jail's north infirmary command, which is not part of the jail's actual hospital. The unit is a large dormitory-style room with another smaller room complete with round tables and fixed seats where inmates can watch TV, eat or play games. Inmates have yard access and can use physical and mental health services located nearby the unit.
The jail is known for its history of unsafe conditions and documented brutality at the hands of officers. Deputy Commissioner for Strategic Planning and Programs at the Department of Correction (DOC), Erik Berliner, is assessing the safety and security of the unit.
Said Berliner:
"We are finding ways to keep people safe, giving them a place where they don't have to worry about being themselves. This is a place that can be sensitive to them. It is the right time for it. We are reassessing everything about safety and security."
The transgender housing unit is an option offered only to transgender inmates; the inmate can voluntarily choose the unit or a unit with the rest of Rikers' 11,000 general population inmates. Berliner surveyed incoming transgender inmates, who have not had transition surgery yet, about what option they would choose. Half of those surveyed chose the new unit, and the other half chose to remain among the male inmates.
Advocates of the facility have pushed for its implementation for years. More than a 100 jail staff members received training on transgender issues by two of the advocates for the facility; Chase Strangio, himself transgender and a staff attorney for the American Civil Liberties Union, and Alisha Williams, director of prisoners' legal services at the Sylvia Rivera Law Project. Strangio spoke about the unique opportunities that the training presents.
Said Strangio:
"It's an incredible opportunity to have advocates on issues impacting trans people in confinement settings to be the ones training uniformed correctional staff. The trainings represented a point of potential progress insofar as they show a commitment by leadership at DOC on meaningful training on trans issues.
"But like with all training, the culture change that is going to need to happen is going to take much more than a two-hour training could ever accomplish. So much will depend on the governing document and our hope is that the directive will permit all trans people who wish to access the unit to do so. One of the reasons why this model is important is that it is a voluntary unit. It is not one they are forced to enter. From an advocate's perspective, that's the only way a unit like this could work."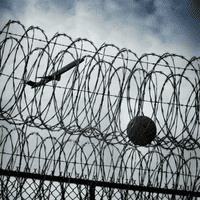 Berliner noted that one of the trainers referred to a correction officer as a "guard," which is considered a mislabelling term among corrections officers. However, Berliner felt that it proved educational to the officers as they now understand what transgender people encounter on a daily basis. Former inmate, Maria Lopez, and executive director of transgender rights group STARR is optimistic about the program.
Said Lopez:
"Like most programs that are new and innovative, it's going to take some time to work out the kinks. But I'm optimistic. This is an opportunity to work with law enforcement for a change. I'm elated.
"What is remarkable about this opportunity is that it is about more than just getting trans people jailed better but also connecting them to services. The deputy commissioner said he will do what he can to connect people to non-profits. It will save the city money in recidivism."
Berliner urges staff, inmates and advocates to continue providing input on the new facility.