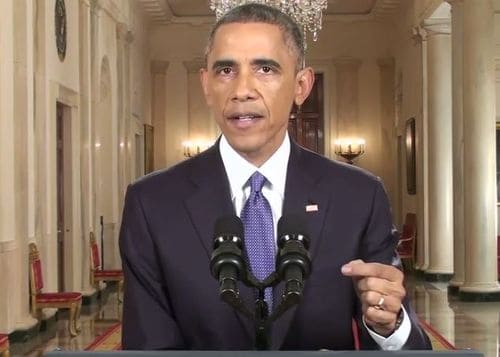 President Obama's announced executive action to provide temporary relief from deportation to millions of undocumented immigrants was met with lukewarm reception from LGBT rights groups concerned the proposal leaves out a disproportionate number of undocumented LGBT immigrants. 
Said Francisco Dueñas, Director of Diversity, Inclusion and Proyecto Igualdad at Lambda Legal:
"While we praise President Obama's efforts to do what is in his executive power to improve immigration, we are deeply disappointed that his plan unfairly excludes many members of the LGBT community.  President Obama's plan allows immigrants who have children who are citizens or  lawful permanent residents to obtain legal work documents and temporarily be protected from deportation. 
"We urge President Obama to undertake reforms that are more LGBT-inclusive, such as recognizing length of residency as a stand-alone qualification. Thousands of LGBT immigrants, many who have fled countries where LGBT people are unprotected and subjected to horrific abuse and violence, have been waiting for humane immigration reform for years due to Congressional inaction and cannot afford to wait any longer.
In a separate statement, National Center for Lesbian Rights (NCLR) Policy Director Maya Rupert said that while she welcomed this "first step" towards ending the country's "broken and discriminatory" immigration system, more can be done to ensure the system is "inclusive and humane for all."
Said Rupert: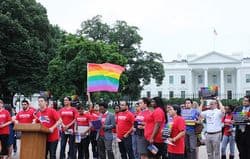 LGBT families are less likely to have legally recognized or biological relationships with each other, and thus relief based wholly on familial ties will exclude too many LGBT families. In addition, many of the restrictions requiring consistent employment and limiting access for people with non-violent criminal histories will disproportionately impact LGBT immigrants, especially in the transgender community."