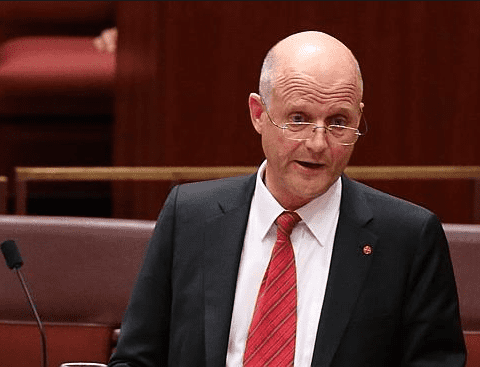 A bill legalizing same-sex marriage was introduced in the Australian parliament today. Liberal Democrat David Leyonhjelm was the sponsoring member of the Freedom To Marry legislation which would would allow Australians to wed regardless of "sex, sexual orientation and gender identity". The proposed bill has an exception for ministers or clergy to opt out of same-sex marriage ceremonies if it is against their beliefs.
"All my bill does is prevent the Government from stopping two people from getting married on the grounds that they are not a man and a woman,"  said Leyonhjelm. "It does nothing more, and it requires nothing more than tolerance."
This would be the second time a marriage is considered by the Australian parliament. In 2012, a similar bill was defeated by an overwhelming margin, with just 42 members of their House of Representatives in favor and 98 members against. However public opinion down under has changed remarkably, with 72% of Australians in a recent poll in favor of same-sex marriage. Still the current Prime Minister Tony Abbott has advised against introducing the bill making its passage questionable. Also, the nation's high court struck down a local jurisdiction's attempt at marriage equality in 2013. 
But Leyonhjeim hopes that given the shift in local public opinion and the fact that same-sex marriage is currently recognized by 13 countries worldwide and a number of states in the U.S., it might be enough to sway some votes in the conservative legislative body. He also plans to appeal to a more basic, democratic idea. "When the law says that LGBTI people can't marry, in an important sense, it is diminishing their liberty."