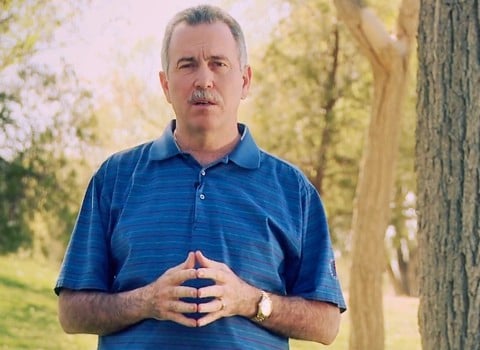 Of the five cities nationwide, out of 353 rated, that received zeros on the Human Rights Campaign's 2014 Municipal Equality Index, four are in Texas, and one is Lubbock. 
But the mayor of Lubbock — a city of 240,000 in West Texas that is home to Texas Tech University — isn't the least bit happy about the score.
From The Lubbock Avalanche-Journal: 
Mayor Glen Robertson said no one from the HRC contacted his office, the city managers' office or the head of human resources. The holes in their research, he said, makes the entire report "completely bogus."

"This survey is not, in my opinion, designed to get facts. This survey is designed to create problems that aren't there," he said.

The report alleges Lubbock has no ordinances in place that protect against workplace discrimination based on sexual orientation. Robertson said these issues are covered by federal and state laws. 
Needless to say, Robertson is dead wrong: Neither state nor federal law contains explicit protections against anti-LGBT employment discrimination. But Lubbock Mayor Pro Tem Karen Gibson has Robertson's back:  
"It's not that we don't include anyone. We include everyone," Gibson said. "Are they wanting us to reach out to the gay and lesbian community specifically? Because in my opinion, that is discrimination. We don't reach out to Asians or reach out to blacks, we reach out to everyone."
Last I checked, Asians and blacks were protected against discriminatoin under state and federal law, and they can get married in Texas, which qualifies their spouses for city benefits. 
The story focuses on how the atmosphere for gay people in Lubbock has improved from 20 years ago. For example, they no longer have to worry about getting jumped leaving bars or hide the locations of their meetings: 
"The community as a whole — the actual living citizens that make up the city of Lubbock — has come a long way and does not warrant this," said Tony Thornton, president of the Lubbock chapter of Parents, Families and Friends of Lesbians and Gays.
Hell, Texas Tech even hosts an annual drag show fundraiser, according to the article, whereas drag queens only used to feel safe going out on Halloween. Doesn't that count for something?!
Actually, no, because the HRC survey doesn't claim to measure intangibles like overall quailty of life. It doesn't factor in the number of gay bars or LGBT organizations. Case in point: Houston received a 53, while Norman, Oklahoma, received a 60. Say what you want about Houston, and no offense to Norman, but as an LGBT person, where would you rather live?  
You see, folks, the HRC survey is merely a barometer of what city government has accomplished on a policy level to be LGBT-inclusive, and in the case of Lubbock, that would be a grand total of zilch. Lubbock doesn't have nondiscrimination protections for LGBT city employees, it doesn't offer domestic partner benefits, etc. 
Let's check back in with Mayor Robertson: 
Equality in Lubbock, from Robertson's perspective, doesn't seem to be a problem. In his two-plus years as mayor, he's heard few complaints from the LGBT community.

"I haven't seen it. I haven't seen any problem. That doesn't mean we don't have it, but if we do, nobody's being vocal about it," he said. "Typically, if somebody's being treated differently because of their gender or sexual orientation, they speak up, and I have heard nothing."

Equality is not a problem, Robertson said, so it's not a priority.
OK, this is getting ridiculous. Earlier this year, when Lubbock social worker Casey Stegall was fired for being gay, and it made national news, Robertson himself told this very same newspaper he was open to considering a nondiscrimination ordinance:
"If anybody brought that issue forward, I'd be open-minded and look at it," he said. 
Ultimately, though, despite his selective memory, Robertson's outrage over the goose-egg is perhaps a good thing. After all, if he were rabidly anti-LGBT, he'd be proud of the HRC score. 
Now, it's just a question of LGBT leaders talking some sense into the mayor, which is what Thornton, the PFLAG president, says he plans to try to do:  
"I think the city needs lots of work from the perspective of policy and administration in these areas," he said. "And I want to work with the city. I want to work with the mayor and the City Council and the HR directors to fix this."
It sounds like the biggest challenge will be convincing Robertson there's a problem to begin with. But at some point the question also becomes, even if you fix the HRC score, can you ever really fix Lubbock?