As lawmakers in Michigan debate on whether to support legislation that would prohibit discrimination on the basis of sexual orientation (but not gender identity or expression), Republican House Speaker Jase Bolger has proposed a bill that would allow businesses to discriminate against gays based on religious beliefs. 
MLive reports: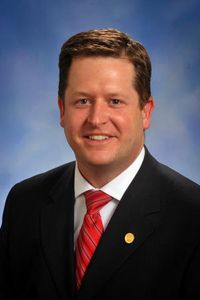 "I believe workers should be hired and fired based solely on their work ethic and their work experience," Bolger told reporters during a media roundtable. "And nobody should be discriminated against based on their sexual orientation or their religious beliefs." […]
Bolger, offering an analogy, said he does not think a baker should be able to fire an employee for being gay or refuse to make a birthday cake for gay customer.
But that same baker should not be forced to make a cake for a same-sex wedding if such a union would run counter to his or her religious beliefs, according to Bolger, who said courts would ultimately draw that line.
"This does not presume an outcome, and it clearly does not provide a license to discriminate," Bolger said. "It provides a test of balance."
Bolger is hoping to pair both bills together, a move that has angered State Rep. Jeff Irwin (D-Ann Arbor):
"If you're going to act in the public space, you must act in a way that is fair and equal to all citizens regardless of skin color, national origin, religion and hopefully sexual orientation and gender expression," Irwin said. "If they don't believe in that compromise, they don't believe in it. They can't have it both ways."
LGBT advocates, meanwhile, continue to push for a fully inclusive non-discrimiantion bill, Buzzfeed reports: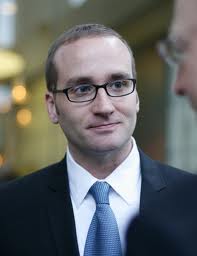 "A fully inclusive non-discrimination bill that covers both sexual orientation AND gender identity is the only acceptable option," HRC president Chad Griffin said in the release. "The Human Rights Campaign and our coalition partners will oppose anything less."
The coalition partners include state groups like the ACLU of Michigan and Equality Michigan, as well as national groups that include the American Unity Fund and Gill Action — the political arm of the prominent donor Tim Gill's efforts.
Kirk Fordham, the executive director of Gill Action, echoed Griffin and Cook-McCormac's remarks, writing, "We, too, support only and inclusive bill and would oppose anything less than that. We've made that position clear to the GOP and Democratic leaders in the state."
The sexual orientation-exclusive bill is being introduced by Republican state Rep. Frank Foster. Foster plans on holding a hearing on the bill, along with a Democratic alternative that includes trans protections, some time after Thanksgiving.