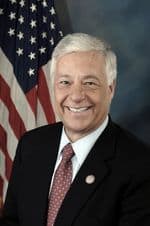 Rep. Mike Michaud, who would have become the country's first openly gay person elected governor, was defeated by Republican Paul LePage and conceded late last night, the Press Herald reports:
Michaud conceded defeat at 12:30 a.m. in a speech at the Port City Music Hall. LePage triumphantly took the stage at the Franco American Heritage Center in Lewiston before Michaud finished his speech. Written off by some pundits when the campaign began over a year ago, the governor weathered a full-throated challenged by the Maine Democratic Party, which cleared the field of primary challengers for Michaud while aligned interest groups spent millions boosting his candidacy in the most expensive gubernatorial race in state history.
With 66.6% reporting, LePage had 47.7%, Michaud 43.8%, and Cutler 8.4%.