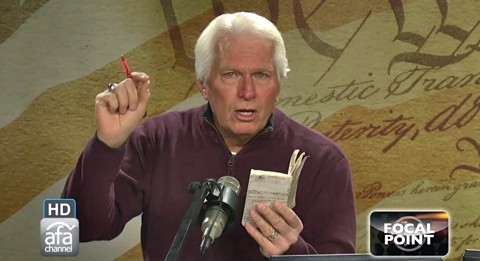 Not surprisingly, and having barely waited for the ink to dry, Mississippi officials announced Wednesday they'll appeal a federal judge's decision striking down the state's same-sex marriage bans to the 5th U.S. Circuit Court of Appeals.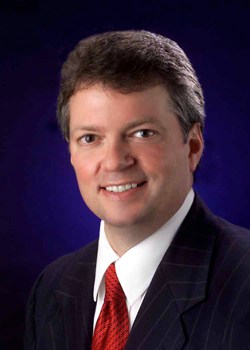 Mississippi Attorney General Jim Hood (right) also said he'll ask the appeals court for a permanent stay of Tuesday's decision from U.S. District Judge Carlton Reeves, which Reeves put on hold for 14 days. 
From The Clarion Ledger: 
"The Office of Attorney General has a statutory duty to argue the constitutionality of our laws. We will appeal the decision to the Fifth Circuit Court of Appeals and ask for a stay until that court decides the cases presently pending before it," Hood said. 
The 5th Circuit is already scheduled to hear oral arguments in marriage cases from Texas and Louisiana on Jan. 9, but it's unclear whether the Mississippi case will be heard on the same day.
Reeves' 72-page decision has garnered praise from LGBT advocates, but isn't going over well with the state's Republican elected leaders: 
"One federal judge appointed by President Obama should not be allowed to overrule the will of the people of Mississippi," Lt. Gov. Tate Reeves said. "I believe the Attorney General should appeal this decision to defend the 86 percent of Mississippians who voted for the Constitutional amendment in 2004."'

Speaker of the House Philip Gunn said today that he plans to work with Gov. Bryant and other state leaders to appeal Reeves' decision to set aside Mississippi's gay marriage ban.

"It is unfortunate that one judge has decided to ignore the will of the people of Mississippi," Gunn said. "On Nov. 2, 2004, 86 percent of the citizens of our state voted to support the legislative amendment on the ballot defining marriage as occurring between one man and one woman. Judge Reeves has willfully defied this law. I will fight to uphold the rights of Mississippians to determine this issue."
State Rep. Alyce Clarke, D-Jackson, who has a gay son, praised Reeves' decision. Another Democratic state legislator, Rep. Steve Holland of Plantersville, said simply, "You can't usurp a federal judge." 
But Bryan Fischer (above), a spokesman for the Mississippi-based American Family Association, is calling for Gov. Phil Bryant to do just that:
Gov. Bryant should say, "I will fulfill oath I took before God. No same-sex marriage licenses issued on my watch. Period."

— Bryan Fischer (@BryanJFischer) November 26, 2014
Watch Fischer's rant today on AFA's Focal Point here.
Read the state of Mississippi's notice of appeal and request for a stay, AFTER THE JUMP … 
3:14-cv-00818 #31 by Equality Case Files