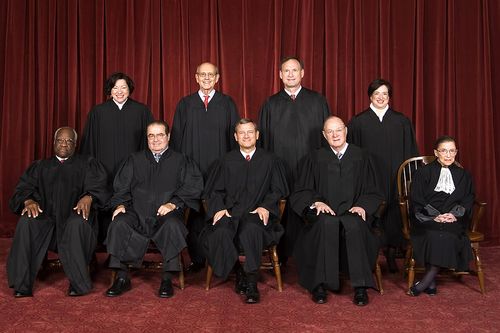 Following on the heels of a similar petition by the ACLU and Lambda Legal earlier today, the National Center for Lesbian Rights has asked the Supreme Court to take up the Sixth's Circuit's anti-equality ruling.
The ACLU and Lambda Legal request deals with Ohio's gay marriage ban while the NCLR's centers on Tennessee's ban.
Background on the case, courtesy of NCLR: 
On October 21, 2013, NCLR filed a lawsuit on behalf of three legally married same-sex couples, challenging Tennessee laws that prevent the state from respecting their marriages and treating them the same as all other legally married couples in Tennessee. To prevent the plaintiff couples from continuing to be harmed by Tennessee's laws, a federal district court in Nashville, Tennessee ruled on March 14, 2014 that Tennessee officials must recognize the couples' marriages while their lawsuit is pending. The state appealed that ruling.
Read the petition below: