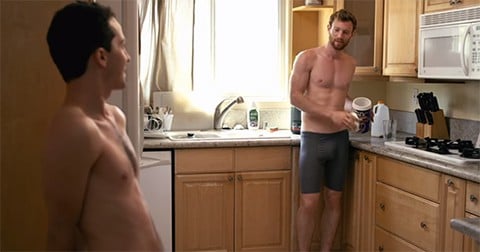 A new web-series from writer/director Michael Sasso explores the perils involved in app-based dating and the tragi-comedy of errors that often ensues when strangers become lovers thanks to the ingenuity of modern technology. In episode four of Swipe Click Bang, titled "Hit It and Quit It," a naive unsuspecting young man gets his Grindr cherry popped and learns that a hook-up is often just a hook-up and nothing more. Unaware of "the deal" implied in many a Grindr encounter, he hilariously tries to turn his hook-up into a date. 
Casey J. Adler and Roscoe Brandon star in this story about a sexual encounter gone awry, AFTER THE JUMP…
Watch the rest of the season of Swipe Click Bang HERE.