House Republicans have filed a lawsuit against President Obama over the Affordable Care Act.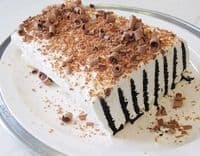 Gwyneth Paltrow throws shade at Martha Stewart with "Jailbird Cake" recipe. 

 Check out this Vogue feature on the wedding of designer Joseph Altuzarra and New York real estate developer Seth Weissman. 

 Sales of "beard nets" are on the rise as a result of more and more people sporting hipster scruff in the food preparation industry. 

 FRC hate leader Tony Perkins says gay people are "excluding themselves" from the "divine and natural reality" of marriage.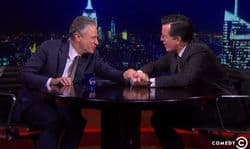 WATCH: Stephen Colbert's hilarious interview with Jon Stewart last night. 

 A Zoolander sequel has been confirmed, with Justin Theroux writing and Ben Stiller directing. 

 Tom Daley looks cute as a button at the Winter Wonderland in London's Hyde Park.

 Harry Styles nixes rumors that he bought 1,989 roses for ex Taylor Swift to celebrate her new album. 

 Breaking Bad spinoff Better Call Saul gets a release date. 

 Ferguson police officer Darren Wilson might be resigning from the force. 

 Television streaming tech company Aereo has filed for Chapter 11 bankruptcy following their Jude defeat in a SCOTUS case brought by several broadcast networks.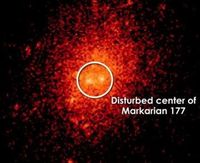 A mysterious space object has scientists puzzled as to whether its a black hole or an exploding star. 

 Find out what critics are saying about The Hunger Games: Mockingjay – Part 1

 A new Michigan State University study shows a bad marriage could literally break your heart. 

 How to Get Away With Murder showrunner Pete Nowalk (who previously dished on the show's steamy gay sex scenes) chats with EW about last night's killer midseason twist.