Sen. Elizabeth Warren has been selected by Harry Reid as the "Strategic Policy Adviser to the DPCC." In this new role, Warren will serve as a liaison to liberal groups and help shore up progressive support for the Democratic Party.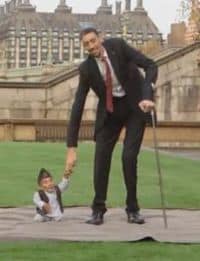 Global warming could increase U.S. lighting strikes by 50 percent, according to a study out in the journal Science. 

 The world's smallest man meets the world's tallest man.

 Fabulous fitness guru Richard Simmons is reportedly battling depression and hasn't been photographed in public since January. 

 The New York Times looks at How to Get Away With Murder's devoted gay following. 

 Michelangelo Signorile on the Bizarro Election 2014 – when homophobes such as NOM president Brian Brown backed gay-equality supporters while gay right supporters like hedge fund billionaire Paul Singer helped elected anti-LGBT Republicans. 

 Oregon Rep. Earl Blumenauer pushes for nationwide marijuana legalization by revealing how many people died of marijuana overdoses last year: "Spoiler alert — it's zero!"

 A judge in Shawnee County, Kansas has canceled a Friday hearing on a challenge to the state's gay marriage ban following yesterday's SCOTUS order allowing gay marriage to begin in the state.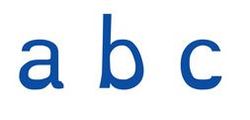 Dutch designer Christian Boer has created a typeface specifically for dyslexic people – featuring letters designed with heavier bottom portions and a slight italicised look to help minimize confusion and mix-ups. 

 Matt Damon talks about crossing swords with Ben Affleck in the bathroom. 

 19 Kids and Counting stars Jim Bob and Michelle Duggar issue Facebook kissing challenge and proceed to delete pictures of gay couples. 

 Chace Crawford spotted in LA sporting his usual level of hotness after a crazy week of partying in London.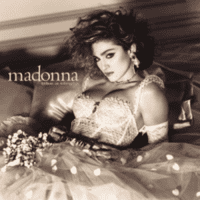 Happy Birthday! Madonna's iconic album Like a Virgin turns 30.

 Obamacare consultant Jonathan Gruber is making headlines this week for newly uncovered comments suggesting the health care bill passed in 2010 because of "the stupidity of the American voter."

 One Direction is set to star in a television special December 23 on NBC. 

 LGBT activists in Utah are vowing to fight misdemeanor charges for disturbing a legislative meeting back in February by rallying in support of an anti-discrimination bill. 

 Orlando Bloom grabs hold of his elvish, baby-making sword for a bonus feature from The Hobbit: Desolation of Smaug DVD.