Missouri Governor Jay Nixon has declared a state of emergency in Ferguson ahead of an expected grand jury decision in whether to indict Darren Wilson in the shooting death of Michael Brown.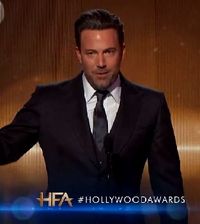 Actresses Evan Rachel Wood and Katherine Moennig have called it quits. 

 Ben Affleck joked about his penis at the Hollywood Film Awards on Friday.  

 Mount Dora, Florida will decide who sits on its city council by drawing a name out of a hat after incumbent Nick Girone and challenger Marie Rich each received 2,349 votes. 

 A new study "is not proof but it's a pretty good indication" that genes influence men's chances of being gay. 

 Bono gets in a bike accident, postpones visit on The Tonight Show.

 Fusion has published a six-month investigation into the Immigration and Customs Enforcement agency regarding abuses against trans immigrants and asylum seekers.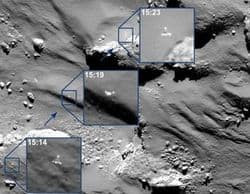 New images show the Philae lander's bumpy landing on comet 67P.

 The White House has confirmed the death of American aid worker Peter Kassig in new ISIS video.

 Pope Francis will go to Philadelphia next year, the first visit to the U.S. since he took over as pope in Marce 2013. 

 One Direction gets quizzed by Matt Lauer about Zayn Malik's "tummy bug" and rumored drug use. 

 Rick Santorum says he'll make his 2016 White House decision around June of next year.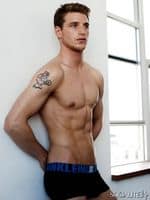 Male model Monday: Roger Frampton. 

 WATCH: Allison Williams sings, Christopher Walken sails in new promo for NBC's upcoming Peter Pan Live!

 Pucker up: new study finds french kissing transfers as many as 80 million bacteria. 

 Solange Knowles tied the knot in New Orleans this weekend. Check out the stylish photos over at Vogue. 

 Five conservatives who don't understand net neutrality…but are definitely against it.

 Alabama received the worst marks in the country for laws and policies protecting LGBT people, according to the HRC's Municipal Equality Index. 

 Sen. Orrin Hatch (R-Utah) calls out "dumbass liberals".