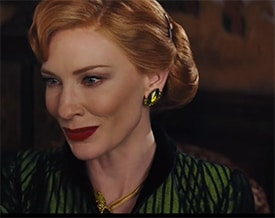 Megachurch pastor calls women who have premarital sex "filthy dishrags": "One wonders, whatever happened to purity?" Lancaster Baptist Church pastor Paul Chappell asked in a sermon. "Whatever happened to that? Whatever happened to the days when girls said, 'I'm not going to be touched by every guy? I'm not going to walk down the aisle like a filthy dishrag on my wedding day.' Whatever happened to that day?"

Keystone XL Pipeline is defeated for now. 

Cate Blanchett is the wicked stepmother and Helena Bonham Carter is the fairy godmother in new trailer for Cinderella. 

Don Lemon ignites controversy over remarks he made to woman who accused Bill Cosby of rape. 

Kathy Griffin will be taking over for the late great Joan Rivers on Fashion Police. 

Chris Hemsworth may have won, but here's to the runners up.

Meanwhile, Chris Pratt fans are none too happy with People's verdict.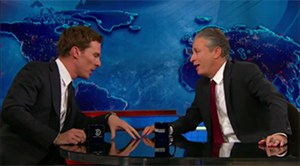 At 92, Norman Lear, famed creator of the 70s sitcom All in the Family, still has it. Responding to an inaccurate headline–"Norman Lear: Archie Bunker Was Not Racist Hater Like Tea Party"–"on conservative website Breitbart that twisted comments Lear made about the Tea Party to MSNBC, Lear answered why he thought Breitbart would run such a headline: "The site is known as Breitbart, not Breitsmart."

Is Jon Stewart a 'Cumberb*tch'?: "You're the first guest, I want to rip your clothes and sell them on eBay…If you were to go on the Internet and oil up your backside and bear it in a Kardashian-like pose, this planet could end."

Pitch Perfect 2 is coming–aca-awesome?

Obama to address the nation tomorrow on imigration. Jonathan Capeheart wonders about the timing: "The @Scandal effect?–> President Obama's speech is at 8pm. Previous addresses to nation have been at 9pm, when #Scandal airs on Thursdays."

Nick Jonas knows how to keep warm up his fans who waited out in the cold to see him: "It was cold. My fans are awesome. They waited in the cold. So naturally I had to get them hot chocolate."

Anna Wintour addresses the Kim-Ye Vogue cover: "I think if we just remain deeply tasteful and just put deeply tasteful people on the cover, it would be a rather boring magazine! Nobody would talk about us. It's very important that people do talk about us."

Michael Sam tweets his well wishes to Jason Collins after Collins announced he was retiring from the NBA.
Congrats to @jasoncollins98 on the end of a long and successful career. Wishing you the best on what's to come next, I know it'll be great

— Michael Sam (@MichaelSamNFL) November 19, 2014