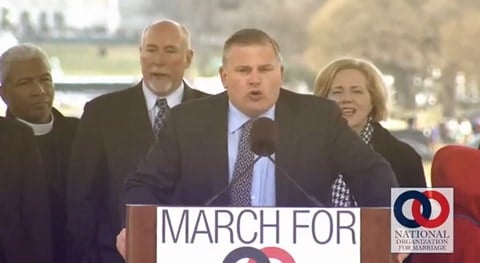 The National Organization for Marriage is taking credit for the defeat of several openly gay and pro-marriage equality Republicans on Nov. 4. Not surprisingly, though, a closer examination of election results raises significant questions about the group's claims. NOM wrote in a press release Monday:
Through their Super PAC, the NOM Victory Fund, the nation's largest organization supporting natural marriage opposed the election of Republican US House candidates Carl DeMaio (CA52) and Richard Tisei (MA6) as well as Republican US Senate candidate Monica Wehby of Oregon. Tisei and Wehby were defeated on Election Day while DeMaio conceded defeat yesterday.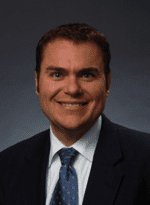 DeMaio and Tisei are openly gay, and Wehby campaigned in support of marriage equality. However, in his analysis of how same-sex marriage played in the mid-term elections, The Washington Blade's Chris Johnson notes that the candidates who defeated DeMaio, Tisei and Wehby all support LGBT rights:
One might argue conservatives were so disaffected in those races that they stayed home and didn't provide the necessary support to overcome the Republican rivals of Democratic candidates, especially in close races like California's 52nd congressional district, where DeMaio was ahead in the final tally and declared the loser only after the provisional ballots were counted.

But that wouldn't explain other races in which Republican challengers who support marriage equality were able to unseat Democratic opponents in close contests. Robert Dold, a former Republican House member who came out for marriage equality after leaving office, won in his bid to unseat Rep. Brad Schneider (D-Ill.), as did Carlos Curbelo, a Republican supporter of same-sex marriage who unseated Rep. Joe Garcia (D-Fla.).
Dold and Curbelo were backed by Log Cabin Republicans, which reported that 10 of its 16 endorsed federal candidates won their races. "Election night was a terrific night to be a Republican, and an especially good night to be a Log Cabin Republican," Executive Director Gregory T. Angelo said in a release. 
Angelo said losses by DeMaio and Tisei made the results "bittersweet," but suggested that anti-gay groups like NOM weren't any more of a factor in those races than "vitriolic Democrats who would stop at nothing to maintain the identity politics status quo that keeps them in power."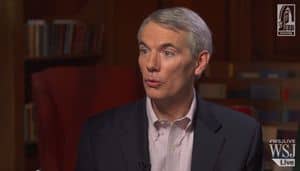 Even without Demaio and Tisei, the number of House Republicans who support marriage equality will increase to six in the 114th Congress. Meanwhile, the Senate will include at least four Republicans who support marriage equality, including Ohio's Rob Portman, who has been identified as a possible GOP presidential candidate. And that's precisely where NOM President Brian Brown says the group is now turning its attention.
"Rob Portman can forget about getting elected President of the United States," Brown said in the group's press release Monday. "If he runs we will make sure that GOP primary voters are aware of his desire to redefine marriage and his willingness to see federal judges set aside the votes of 50 million Americans who enacted marriage amendments across the country because his son is gay. Rob Portman's son has a right to live as he chooses, but that does not give his father the right to redefine marriage."
"Rob Portman can forget about getting elected President of the United States," said Brown. "If he runs we will make sure that GOP primary voters are aware of his desire to redefine marriage and his willingness to see federal judges set aside the votes of 50 million Americans who enacted marriage amendments across the country because his son is gay. Rob Portman's son has a right to live as he chooses, but that does not give his father the right to redefine marriage. – See more at: http://www.nomblog.com/39827/#sthash.hfNxvuQL.dpuf
"Rob Portman can forget about getting elected President of the United States," said Brown. "If he runs we will make sure that GOP primary voters are aware of his desire to redefine marriage and his willingness to see federal judges set aside the votes of 50 million Americans who enacted marriage amendments across the country because his son is gay. Rob Portman's son has a right to live as he chooses, but that does not give his father the right to redefine marriage. – See more at: http://www.nomblog.com/39827/#sthash.hfNxvuQL.dpuf