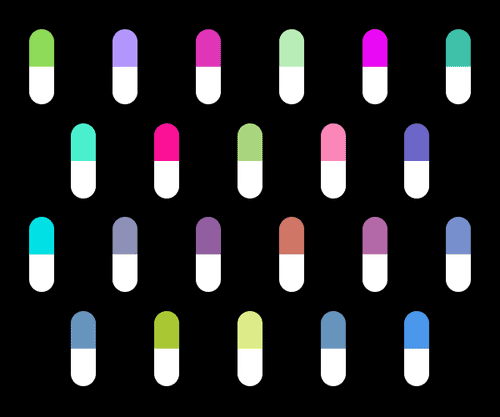 The Interplay is a special biweekly series exploring the intersections of sex, pop culture, and current events.
Over the past few months Towleroad has extensively covered the development and deployment of pre-exposure prophylaxis (PrEP) and its use as an HIV preventative. The concept is fairly straightforward: If you're HIV negative, you take a pill once a day that dramatically decreases your risk of contracting the virus. Like most drug treatments, PrEP is not 100% effective. Like most drug treatments, PrEP's rate of efficacy is high enough to make it a legitimate guard against HIV infection.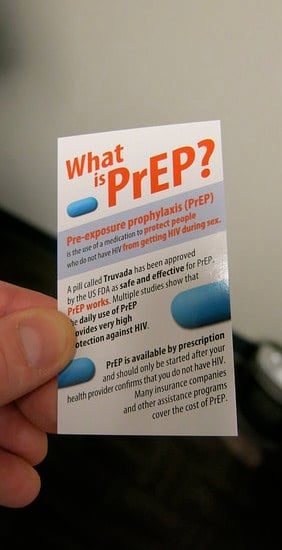 There are times where explaining PrEP can feel repetitive, especially in writing. While the research and testing around newer versions of PrEP necessitate a fair amount of coverage, the core details of what the drugs do and how they work are the same. It's easy to think that everyone understands PrEP, reads about it, and is talking about it with their doctors. It's easy to think that Truvada opponents are overzealous fact-deniers that can't be reasoned with. "Why bother engaging with them?", one might ask. The thing is, though–walking away from an opportunity to talk about PrEP is almost as socially irresponsible as calling PrEP a threat to the gay community.
Figures like Zachary Quinto (most recently) and Larry Kramer (earlier this year) represent a side of the PrEP conversation that is couched in a very justifiable fear of sex. Hear me out: Regardless of who you are or how you do "it," most every form of sex that we engage comes with a certain degree of risk. Part of being a sexually and socially responsible person is understanding that risk and making decisions with it in mind. For an entire generation of gay men, HIV/AIDS changed the way that people thought about that risk.
Experiencing a plague that spreads through sex brings the implicit danger associated with all sex acts into the sharpest relief. To that end, there's a grain of truth to Larry Kramer's ham-handed condemnation of today's sexually active youth. I am a 24-year old millennial. Many of the men of my generation simply weren't there for the initial outbreak. While the legacy of HIV/AIDS is a part of our collective cultural history, our generational relationships to it, and sex, are recognizably different. We are not so far removed from the early days of HIV/AIDS to have completely forgotten the lessons learned about safer gay sex. We are, however, primed for new, additional innovation.
CONTINUED, AFTER THE JUMP…
Depending on when and where you look, the statistics on condom use give you different snapshots of what it means to be a sexually active gay man today.
A comprehensive survey conducted the Centers for Disease Control and published last year found that the number of gay men having unprotected anal sex had risen by 20% between 2005 and 2011. A smaller 2012 study from George Mason University corroborated the CDC's analysis, but also put these numbers into a more nuanced social context.
George Mason's respondents who reported not using condoms explained that often their decisions were influenced by a constellation of factors:
From a public health standpoint, say the researchers, this study demonstrates that condom use between men involves multiple factors and is influenced by a variety of contextual components including: the nature of the sexual partner, location of sexual encounter, prior intercourse with the partner, and knowledge of partner's sexual history with others.
Unprotected sex in 2014 isn't simply a manifestation of apathy towards AIDS, it's a complex, unscientific negotiation of physical intimacy. This, more than anything else, highlights our obligation to support the use of PrEP.
Daily oral doses of Truvada have been shown to be far less effective when not taken regularly. Most PrEP opponents rally around the idea that the drugs will encourage people to have more "unprotected" sex while mistakenly assuming that they're being safe. This concern is seemingly logical to a point, but it mistakenly posits that missing a dosage renders the drug entirely useless. A less potent concentration of anti-retrovirals in the bloodstream is still a better guard than having none at all. Other PrEP naysayers will assert that we don't know what effects drugs like Truvada may have on a person's long term health. As Mathew Rodriguez points out in The Advocate, however, the two drugs that compose Truvada are backed by a combined 30 years of testing and research.
For the sake of argument though, let's humor anti-PrEP ideology. Even if PrEP did generate a certain number of new HIV infections because of misuse, why should that stop us from supporting it? Similar logic would suggest that we discontinue the use of chemotherapy and radiation to treat cancer.
As a weapon in our fight against HIV, PrEP is both incredibly effective and recognizably imperfect, but PrEP's imperfection is precisely why we can't give up it. We can drive the development of cheaper, safer, longer lasting versions of PrEP with our continued demand. What we can't do, is allow the perfect to be the enemy of the good.