Russia's persecution of LGBT citizens is spreading from the streets to cyberspace as the Russian government starts cracking down on LGBT affiliated websites reports Buzzfeed. The government has its eyes set on Children 404, a group page hosted on Facebook doppelgänger Vkontakte where LGBT Russian teens can discuss their sexuality with others and without fear of retaliation.
Russia's Federal Service for Supervision of Communications, Information Technology and Mass Media, commonly known by it's alternate name Roskomnadzor, is pressing charges against Children 404 founder and journalist Elena Klimova. A local branch of the agency is revealing the full charges levied against Klimova on Tuesday. Under the existing law Klimova's group can incur a fine of one million rubles ($21,000), and find itself forcibly shut down for 90 days.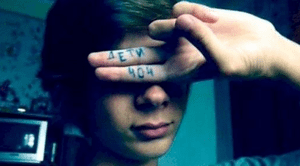 Modeled after America's "It Gets Better" campaign, the group came to fruition shortly before Russia passed its anti-gay laws last year. Users, which are mostly teenagers, share their stories on the site and have the opportunity to interact with up to 15 volunteer psychologists that offer professional counseling services. The name "Children 404" is a reference to the "Page Not Found," error which is a commonly encountered server error.
Roskomnadzor only specified that they pursued the group after receiving 150 online complaints about the group. Klimova expressed her frustration with the agency's profiling of her and the website.
Said Klimova:
"Roskomnadzor says that it's found homosexual propaganda, but instead of showing where I have forbidden materials, they're writing that I just don't have the special knowledge to publish them. It's absurd!"
Anti-gay activists have targeted the group before including disrupting the filming of a documentary centered on the group with protests. Moscow prosecutors even went so far as to summon the directors of the film for questioning. A screening of the film in Vladivostok sparked controversy in September when minors managed to attend the film–the movie carries a rating of +18.