As expected, South Carolina Attorney General Alan Wilson has filed an appeal with the Fourth Circuit Court of Appeals asking for a stay on U.S. District Judge Richard Gergel's Wednesday ruling overturning the state's gay marriage ban.
The Associated Press reports: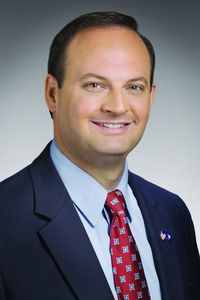 Wilson asked the 4th U.S. Circuit Court of Appeals in Richmond, Virginia, on Thursday to stay the judge's order until the entire appeals panel can consider the issue.
In the alternative, if the appeals court doesn't issue a stay, Wilson asked for time to appeal to the U.S. Supreme Court.
The 4th Circuit has already struck down Virginia's gay marriage ban, a 2-1 ruling that applied to other states in the circuit. The U.S. Supreme Court refused to hear an appeal of that case last month and South Carolina remains the only state in the circuit refusing to allow such marriages.
In asking for the stay, Wilson argued the dissenting opinion in the Virginia case was the correct one.
That opinion supports South Carolina's position that "same-sex marriage restrictions do not discriminate on the basis of sex and that South Carolina's definition of marriage, dating from colonial times, a union of a man and a woman is supported by rational grounds," Wilson wrote in his request.
Last week, the 10th Circuit
denied a similar request
by Kansas' officials seeking a stay on ruling overturning that state's gay marraige ban. Marriage equality began in Kansas yesterday.