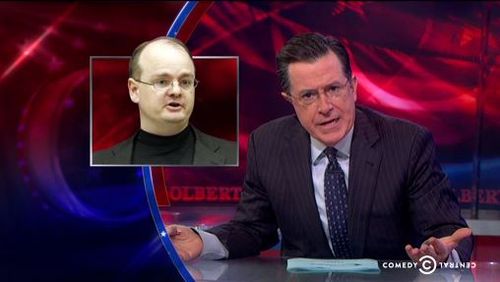 While we tend to only feature former Navy chaplain Gordon Klingenschmitt when he spouts some anti-LGBT nonsense, in actuality the newly elected Colorado House representative has a whole laundry list of other crazy comments that have nothing to do with the gays. 
In a new segment called "Mr. Smith Goes to the State Legislature Then Later Possibly Washington" Stephen Colbert proudly profiled Klingenschmitt and highlighted some of his more insane beliefs, such as his assertion that Barack Obama is possessed by a "demon of tyranny."

"Yes Obama is possessed by a demon," Colbert agreed. "And he won't even show us the demon's birth certificate."
Watch, AFTER THE JUMP…
And if you missed Klingenschmitt's #5 spot on our list of the "25 Most Insane Homophobic Haters of the Month," check that out here.