A report from the Human Rights Campaign's annual Municipal Equality Index indicates that the Arizona cities of Phoenix, Tempe and Tucson received perfect scores of a 100 on a scale of 0-100 reports One Community. HRC's index scores 353 municipalities from all 50 states on how they treat their lesbian, gay, bisexual and transgender residents, specifically in regards to what cities promote inclusiveness and provide equal rights for LGBT residents and workers. The three cities also were among 23 others designated "All Stars," for excelling on matters of equality without relying on state law.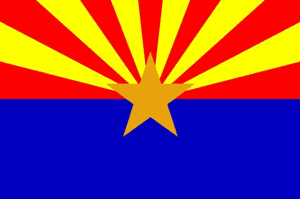 In 2013 Tempe received a score of 72, however the city unanimously approved Proposition 475 this year that bans workplace discrimination against LGBT workers. Additionally the city also passed an ordinance earlier this year in February that bans LGBT discrimination in housing, employment and accommodations at restaurants and hotels, but includes exceptions for religious organizations and social clubs. The cities of Tucson, Phoenix and Flagstaff have similar ordinances in place as well.
However, some local Arizona politicians fear an uphill battle is looming after state Republicans, including new Gov. Doug Ducey, saw big wins in the recent election. Tempe councilman Kolby Granville, a major proponent of gay rights, expressed the state legislature may further stall LGBT civil rights protections.
Said Granville:
"When you look at the makeup of our state Legislature, particularly given this election last Tuesday, the politics are not there for state change as it relates to employment discrimination, as it relates to equal treatment and as it relates to health benefits,"
"If the cities can muster the votes they should move forward and let the state catch up."
Arizona's total score average is 68 out of a 100 points, which is above the national average of 59. the city of Peoria received the lowest score with a total of 33 points. With the legalization of gay marriage in Arizona, the overall score of the state should rise in the future should marriage remain unchallenged. The full report, along with a FAQ page on why certain cities are chosen for the survey, is available on the HRC website.