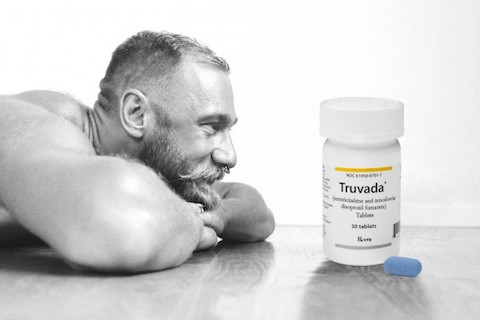 The 26th Annual World AIDS Day was this past Monday and there was a flurry of activity from all corners, from the "fragrant" revival of ACT UP: London, to corporate support from Apple, to no shortage of musical tributes. Things could not be more different from the hateful laughter of the Reagan administration of the 80s except for one thing: HIV is still a problem.
In an article for Bear World Magazine, Eric Paul Leue calls for not just remembrance of those who we've lost and education of those born after the plague, but to actively make change in the world. Leue divides his argument up into five concise and direct points:
Improving sexual health education and health programs in schools, because it's a mess in the U.S.
Decriminalization of HIV laws, like the ones that Iowa found to be "badly outdated and draconian"
Reclassifying HIV as a chronic infection, like diabetes, rather than a terminal illness
Update testing guidelines in order to shorten the possible transmission cycle of acute infections
Increasing access to healthcare, including reclassifying HIV meds as maintenance drugs rather than specialty drugs, and Truvada and future PrEP meds as preventative care
The article is absolutely worth a read, and let us always remember to honor the lost, care for the living, and shape the future for the betterment of all.