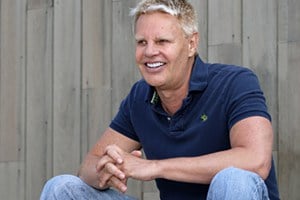 Mike Jeffries is stepping down from his post as CEO of clothier Abercrombie & Fitch, Business Insider reports. Jeffries has been credited with rebranding Abercrombie & Fitch as a sexy, aspirational and all-American label sought after by teens around the world. However, as same-store sales have plummeted in recent years with younger generations eschewing logo driven mall fare for cheaper, faster fashion, it became clear that new leadership was necessary at the retailer that was founded in 1892:
Jeffries is retiring after more than two decades at the helm of the company, which has not named a successor.
"It has been an honor to lead this extraordinarily talented group of people," Jeffries said in a statement. "I believe now is the right time for new leadership to take the company forward in the next phase of its development," he said.
Jeffries is leaving after 11 straight quarters of same-store sales declines.
His strategy was aimed at the "cool kids … the attractive all-American kid with a great attitude and a lot of friends," Jeffries told Salon in a 2006 interview.
He made Abercrombie seem like an exclusive club that bestowed its logo on thin, tan, popular teens with lots of cash to spend. The advertising, which featured frolicking, half-naked co-eds, upset many parents — which made the brand even more attractive to their kids.  
"A lot of people don't belong [in our clothes], and they can't belong," Jeffries famously said in the Salon interview. "Are we exclusionary? Absolutely."