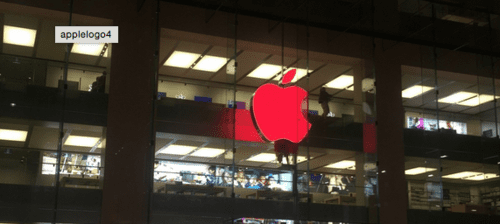 Apple has begun to illuminate its iconic logo in red to highlight its participation in Product (RED) in time for World AIDS Day. The Cupertino-based company began its show of support in its Sydney flagship store yesterday, with stores across the world in Japan, China, Hong Kong, Europe, and the U.S. soon to follow suit. Founded by Bono and Shriver in 2006, (RED) is a licensed brand meant to raise awareness and financial support for HIV/AIDS awareness prevention program in Africa. Proceeds from the sale of Product (RED) branded goods contribute to the The Global Fund to Fight AIDS, Tuberculosis, and Malaria, which finances independent programs targeting those diseases.
The official number that Apple reports to have raised for Product (RED) is around $75 million dollars, but earlier this year Bono lashed out against Apple for being notoriously coy about its sales figures. Though Apple has participated in Product (RED) since 2006, this marks the second year that the computing giant has rolled out a fully-fledged campaign coordinated with the initiative.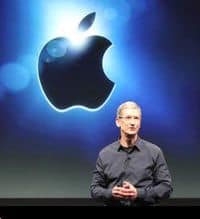 "This year, we are launching our biggest fundraising push yet with the participation of Apple's retail and online stores," recently out Apple CEO Tim Cook said in a statement. "Some of the brightest minds in the App Store are lending their talents to the effort, as well."
In addition to special editions of iPods, iPads, and accessories, Apple is rolling out Product (RED) applications that, while non-physical, will contribute to the campaign in the same way.
"For eight years, our customers have been helping fight AIDS in Africa by funding life-saving treatments, which are having a profoundly positive impact, "Cook said. "Apple is a proud supporter of (RED) because we believe the gift of life is the most important gift anyone can give."