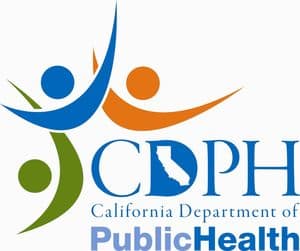 The Department of Public Health in California has issued an alert following an adult film actor testing positive for HIV after having unprotected sex with "several other males" on a film shoot in Nevada. According to public health officials, the actor tested negative before the shoot.
"During the second film shoot, he had symptoms of a viral infection," the alert states. "The actor went to a clinic and had another blood test that showed he had recently become infected with HIV."
One actor from the second shoot has since tested positive for HIV. According to the health department, lab results indicate the first actor who tested positive "probably transmitted" HIV to the second.
A health department official was unable to immediately release further details regarding the lab testing and investigation. The alert notes that very early in an HIV infection, the test can be negative "even though the actor really does have HIV."
"In this case, the actor and production company thought he was HIV-negative during filming," the alert states. "Shortly after his negative test, HIV levels in his body rose rapidly to where he could infect other actors through unprotected sex.
President of the Los Angeles-based AIDS Healthcare Foundation (AHF) Michael Weinstein commented, "It's happened before, it's happened now, and it will happen in the future. The big lie the industry has been saying all these years, there are no on-set transmissions, has been proven to be untrue." Weinstein has also been an outspoken critic of PrEP, labeling it a "party drug."
AHF and Weinstein championed a law approved by Los Angeles voters that mandates all adult film performers in L.A. County wear condoms when working in adult films. As a result of that ordinance, passed in 2012, adult film production in L.A. County dropped by nearly 90%. Back in August, the California Senate Committee on Appropriations voted down a bill that would have extended those requirements to adult film workers throughout the state.