Kansas's "religious freedom bill' that would allow both public and private businesses to refuse LGBT customers service on religious grounds failed to make it past the Senate floor earlier this year following a deluge of complaints. Supporters of the proposed bill are gearing up to reintroduce it for legislative consideration following a federal court's decision to overturn Kansas's ban on same sex marriage.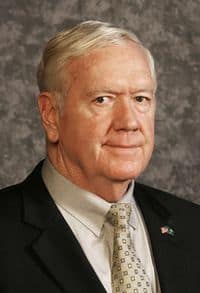 Before dying in the Senate, the religious freedom bill successfully made its way through Kansas's House of Representatives. Lawmakers like Kansas state senator Steve Fitzgerald (R) explained to the Wichita Eagle that the first iteration of the bill had been mischaracterized in such a way that derailed its advancement. Reintroducing the bill soon, he explained, would give conservative Kansans a chance at maintaining their religious freedoms.
"So what you've got is we'll sue you and take everything you can get unless you participate in and help us celebrate what you consider to be gravely evil," he said, recounting instances of conservative businesses being sued for discrimination. "So your freedom of religion is exactly, mmm, pay up."
"You can be fired for being gay. You can be evicted for being lesbian. And you can be kicked out of a restaurant for being transgender. And you have no recourse," said Tom Witt, executive director of Equality Kansas.
"Should businesses that do business with the public have to serve everybody? Yes. That's a principle of American society. You are open for business, then you're open for business to everybody. And you don't get to choose what classes of people you're not going to serve."