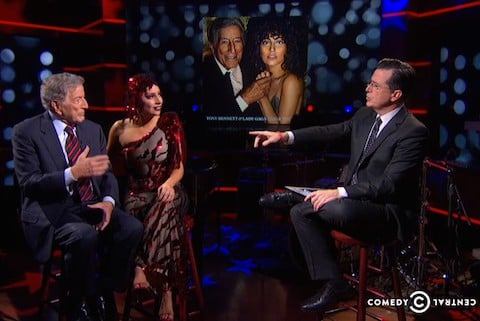 Tony Bennett and Lady Gaga sat down with Stephen Colbert last night who asked how the two of them got together (a charity benefit), how he saw past the "outrageous" choices that she makes.
Says Bennett: "She's the most consummate performer I've ever met and I've met a lot of performers in my lifetime."
Colbert also asks how they chose the songs that appear on Cheek to Cheek, which, given Lady Gaga's involvement, one might expect to be about a pair of buttocks.
The duo then got up and performed the title track.
Check it out, AFTER THE JUMP…