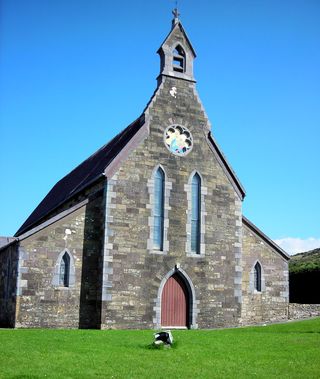 The Irish Catholic Church is severing its ties with the Family Care Society of Northern Ireland, an adoption agency that the Church itself played a major role in founding. The Church's decision comes after recent legislation allowing same-sex and unmarried couples to apply to become adoptive parents. Laws prohibiting gay parents from adopting were repealed in 2012 and subsequently challenged by Edwin Poots, Northern Ireland's previous health minister. Northern Ireland's Court of Appeals dismissed Poots's appeal after finding that his case was without legal merit.
"It is unreasonable for legislators to oblige faith-based organizations to act against their fundamental and reasonable religious beliefs in the provision of services that contribute to the common good," the Catholic Bishops of Northern Ireland said in a statement late last week. "Since the provision of adoption services in Northern Ireland now also involves acting against the Church's teaching and ethos, we too have no option but to end the long established relationship between the Church and The Family Care Society NI."
More concerned with the well-being of Ireland's population of family-less children, Family Care has assured the public that it will welcome any and all applications from couples interested in adopting in accordance with the law.
"We look forward to continuing a dialogue with the Northern Bishops over the coming months about the decision they have found it necessary to take," Family Care responded in a swiftly issued statement. "[S]upport from the Bishops has greatly assisted FCS in the past, particularly in providing services to adults who were adopted, fostered or raised in a Catholic children's home. Providing vital adoption and support services needed by children and families has always been our focus and will remain so."