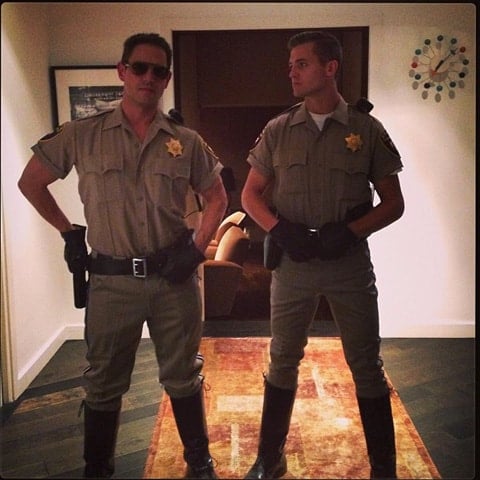 In an interview with Michelangelo Signorile, LA Galaxy player Robbie Rogers confirmed he's no longer in a relationship with Greg Berlanti, creator of Arrow and producer of Brothers & Sisters, Everwood, and Dawson's Creek, among others.
The news had orignially been reported by gossip blogger Perez Hilton earlier this week. 
Said Rogers:
"When Perez posted that, I don't think I even cared. I don't think a lot of people do care. I understand that my personal life is going to be more and more in the spotlight. And it's not going to stop me from dating people or being public about it. I just want to live a normal life. It doesn't bother me, to be honest…We dated for a year and half. And we split up. Stuff happens. But again, we're still friends. And we're very supportive of each other."
Rogers also chatted in the interview about why he decided to come out, rather than leave soccer for good.
Listen, AFTER THE JUMP…