Same-sex spouses of city employees are set to receive medical, dental, life and vision insurance and the same retirement benefits that straight couples receive, the Lincoln Journal Star reports.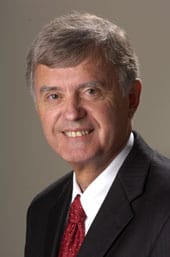 Mayor Chris Beutler approved the changes in light of new Blue Cross and Blue Shield policies prompted by the SCOTUS Windsor ruling.
Beutler's decision to accept Blue Cross and Blue Shield's definition of marriage, which includes same-sex marriages, opens the door to city benefits being extended to same-sex spouses of city employees. The city's insurance carrier changed its definition of marriage following a U.S. Supreme Court ruling in June that struck down a portion of the Defense of Marriage Act.
The high court's ruling in U.S. v. Windsor invalidated the portion of the federal act that defined marriage as between a man and a woman and prohibited federal benefits from being denied to legally married same-sex couples.
"The city accepted the new definition because it doesn't make sense to deny legally married same-sex couples the same insurance benefits that we grant to other legally married couples," said Rick Hoppe, Beutler's chief of staff.
The change became effective on November 1. Nebraska has its own Defense of Marriage Act which county officials cited last month in refusing to extend pension benefits to same-sex spouses of employees, but the county must adhere to some new federal rules following the SCOTUS ruling. The ACLU filed suit in November challenging Nebraska's ban on gay marriage.