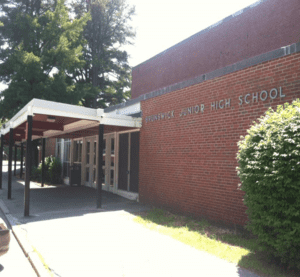 The Maine Human Rights Commission is pursuing legal action against the Brunswick School District after a former junior high school student came forward and said he was bullied, harassed and assaulted by other students who thought he was gay, reports The Times Record. Amy Sneirson, the executive director of the Maine Human Rights Commission, confirmed that the commission is suing the Brunswick School District in the name of public interest. 
The mother of the former student alleges that between August 2010-2012, her son was subjected to several instances of bullying and harassment because of his "perceived sexual orientation," that was so extreme the boy became suicidal according to the commission's investigator's report released on June 13. The teen stopped attending Brunswick Junior High School after confiding to his mother in October 2012 that he had been sexually assaulted three times between 2011-2012. The report says the teen was admitted to the hospital in December 2012 for "suicidal ideation," after which he was diagnosed with PTSD as a result of the sexual assaults.
In July, the five-member commission, in a 3-2 vote, decided there was reasonable grounds to believe discrimination occurred. The commission acted on a recommendation in the investigator's report stating that there is an even chance that allegations, including assault and harassment at the hands of other students, could be proven in court. The family of the victim has the option to file a suit, regardless of whether or not the commission files a suit of its own. Despite the limited resources of the commission when it comes to litigation, Sneirson thinks the commission finds the case noteworthy of pursuing.
Said Sneirson:
"I think the commission thinks this is an important issue, which is why they voted the way they did. They think this is a strong case, and one worth bringing."
The district's superintendent said he could not comment on the case.