The Washington Post has a neat interactive map feature showing how the U.S. became less Democratic but more supportive of liberal issues (gay marriage, legalized marijuana) in 2014.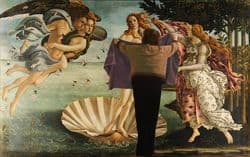 Madonna is pissed people think her latest leaked track "Two Steps Behind" is all about Lady Gaga

 The mom who shielded her 22-year-old gay son from naked breasts on television has become a meme. 

 Author Justin Luke Zirilli on surviving your gay twenties. 

 The Scottish government has confirmed an ebola case in a Glasgow hospital. 

 Chris Rock has filed for divorce from his wife of 18 years Malaak.

 How oil companies are pinkwashing the Keystone Pipeline in an attempt to drum up LGBT support for Canadian tar sands. 

 Two Thai activists have plead guilty to insulting the country's monarchy in a play they produced and may serve up to 15 years in prison each.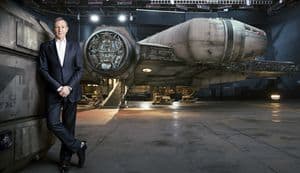 Christina Aguilera reportedly called Mickey Mouse an a**hole on a recent visit to Disneyland after the Disney mascot refused to snap a photo with her while on break. 

 Disney CEO Bob Iger poses next to the Millennium Falcon for Fortune. 

 Doctor Who accused of "promoting homosexuality" and other bizarre complaints the BBC received in 2014. 

 Pregnant celebrities due to give birth in 2015. 

 Robbie Rogers omitted from HuffPost's 15 LGBT Sports Moments of the Year. 

 German MP Volker Beck says Western embassies should serve as safe havens for persecuted homosexuals in other countries.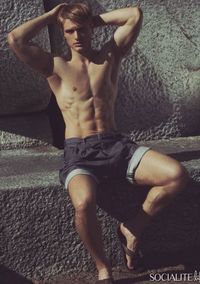 Male model Monday: Francesco Brunetti 

 Argentina's President Christina Fernández de Kirchner symbolically adopts young boy to end werewolf curse. 

 Fire Island Pines commercial district is up for auction. 

 Europe's new gay Cold War. "Today, the distinction is clear. To align oneself with the United States and the European Union is to accept that one must implement anti-discrimination legislation and protect the rights of minorities—the latter being part both of the Copenhagen Criteria on E.U. membership and the European Convention on Human Rights—and to acquiesce to the use of U.S. money to fund NGOs that promote LGBTQ rights. To avail oneself to Russia as an alternative to U.S. and E.U. influence is to adopt the opposite view and perhaps accept Russian influence on the matter."

 Conservative mega-donor Charles Koch is calling for criminal justice reform.