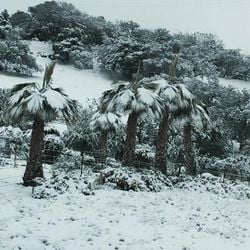 Do you want to build a snowman? Snow hits San Diego.
The year in celebrity shirtless selfies.

Taylor Swift's 1989 is the best selling album of 2014.

Actor Edward Herrmann has died.

The struggle is real for this woman trying to pump some gas.
Here's the complete line-up for Dick Clark's New Year's Rockin' Eve.

You can watch the ball drop live HERE.

Prince Harry takes in the World Darts Championship.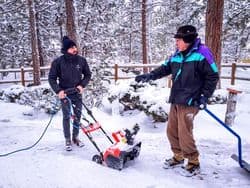 Zac Efron may have 10 million Twitter followers but that snow isn't going to plow itself.

Maryland Governor Martin O'Malley has commuted all death penalty sentences in the state to life without parole.

Joan Collins is now a dame.

Italian gay travel company Quiiky, inspired by Pope Francis' change in tone towards "groups that have long been shunned" , now provides tours of the Vatican Museums' art from a gay point of view. 

Sen. John McCain has been ridding the Arizona GOP of tea party opponents.

6 New Year's resolutions all gay men should make?

Netflix updates its catalogue starting tomorrow.

Fox News' #OverIt2014 is the latest conservative hashtag to backfire.  
Bigotry disguised as "Religious Freedom" #OverIt2014 pic.twitter.com/f9b1AeIMrW

— ThirtyBirdy (@ThirtyBirdy) December 31, 2014