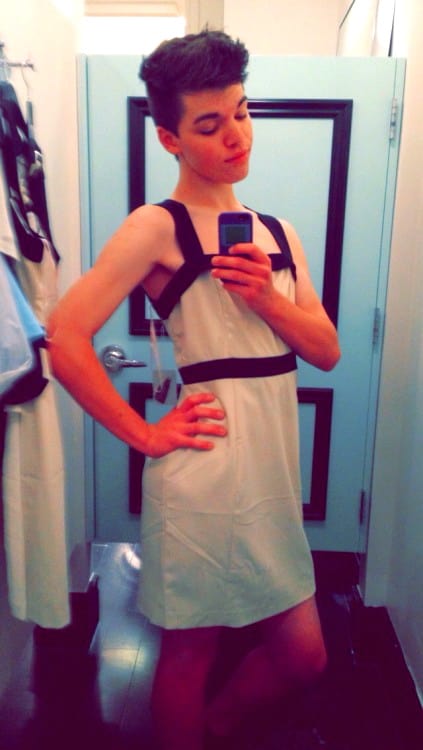 Yesterday we reported on the tragic suicide of Leelah Alcorn, a transgender teen who took her own life by walking in front of a truck near her home in Cincinnati on Sunday (full story here).
Alcorn's death, suggested to be an accident by her mother Carla Wood Alcorn on Facebook, was revealed to be a suicide after a note Leelah wrote appeared on a Tumblr account. The note also detailed the issues she faced due to her parents' intolerance.
Alcorn's parents, who had taken her to a Christian therapist because she sought to begin transitioning when she turned 16, removed her from high school and confiscated her laptop after she then came out to them as gay, cutting off her contact from the rest of the world.
The story is now getting national attention and friends are speaking out about Alcorn.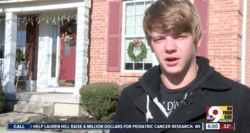 Chris Davis, a childhood friend of Alcorn's, discusses the teen's struggles with WCPO (referring to her with a male pronoun):
"One day he finally posted on Facebook, 'Hey, I'm coming out. This is me. This is who I am. Everybody was like, 'Yeah man, this is great.' He came to school and everyone gave him massive support. Occasionally he'd tell me, 'Oh, I feel like I'm something else or I'm someone else,' and wouldn't go too far with it. I feel like it was something that was really personal to him that maybe he didn't tell anybody about because he was nervous about it."
Watch the interview, AFTER THE JUMP…
Others are speaking out as well. Activist and anti-bullying advocate Dan Savage is calling for Alcorn's parents to be prosecuted for abuse:
If Tyler Clemente's roommate could be prosecuted—and he was—then the parents of #LeelahAlcorn can & should be: http://t.co/VC1W4wCQ7k

— Dan Savage (@fakedansavage) December 31, 2014
It risks incentivizing suicide—take revenge on hateful parents by killing yourself—but an example needs 2 be made of #LeelahAlcorn's parents

— Dan Savage (@fakedansavage) December 31, 2014
We know that parental hostility & rejection doubles a queer kid's already quadrupled risk of suicide—rejecting your queer kid is abuse.

— Dan Savage (@fakedansavage) December 31, 2014
#LeelahAlcorn's parents threw her in front of that truck. They should be ashamed—but 1st they need to be shamed. Charges should be brought.

— Dan Savage (@fakedansavage) December 31, 2014
The "Christian therapists" who counseled #LeelahAlcorn should also be charged. pic.twitter.com/UrxJFuI2jq

— Dan Savage (@fakedansavage) December 31, 2014
Marriage Equality Ohio is holding a vigil for Alcorn on January 3 at Kings High School in Cincinnati.