The Democratic National Convention rolls out its midterm autopsy task force. "Google chairman Eric Schmidt is among the bold-faced names, but there is also a major donor, a campaign finance lawyer and operatives who worked on both sides of the Hillary Clinton-Barack Obama race in 2008. Key Democratic constituencies are represented: The list includes a labor leader, a gay businessman, African-Americans and Latinos. And there's also the sitting governor of Kentucky, a moderate white male."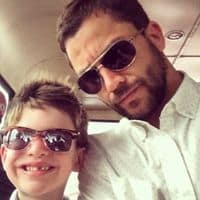 CNN looks at life lessons from Frank Lowe, otherwise known as the popular Twitter persona "Gay At Home Dad".

 A LGBT center in Merced, California was told to take down its rainbow flag earlier this week after the owner of the building asked them to do so. Said Chris Jervis, president of Gay Central Valley: ""What they told us was that if we were allowed to fly our flag then the other businesses in the complex would have to be able to fly their flags as well and it would be too complicated."

 Benedict Cumberbatch has been officially confirmed as Marvel's Dr. Strange.

 President Obama will be a guest on Stephen Colbert's December 8 D.C. special "Stephen Colbert Presents: Mr. Colbert Goes to Washington D.C. Ya Later, Legislator: Partisan Is Such Sweet Sorrow: A Colbert Victory Lap, '014." 
Peter Pan Live! averaged less than half the number of viewers who watched Carrie Underwood's disastrous The Sound of Music last year. 

 Taylor Swift is Billboard magazine's Woman of the Year.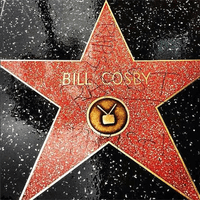 "Rapist" graffiti was gets scrubbed from Bill Cosby's star on the Hollywood Walk of Fame. 

 Is Sen. Mary Landrieu's re-election campaign a lost cause? 

 Tom Hardy keeps it casual at LAX after being cast in as Rick Flagg in DC comic's upcoming Suicide Squad film.

 Rolling Stone backs off from its controversial University of Virginia gang rape story after finding discrepancies in one sexual assault victim's testimony.

 Growth hormone usage among teens is on the rise. 

 Warren Buffet throws his financial weight behind the Hillary Clinton 2016 campaign. 

 Sam Smith flaunts his hairy chest while celebrating his Grammy nominations.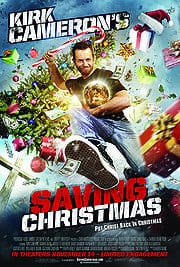 Kirk Cameron's Saving Christmas film has dug its way to #1 on IMDb's Bottom 100 movies list, as voted by regular IMDb users. 

 Mark Wahlberg wants a pardon for his vicious, racist attack on two men back in 1988. Via dlisted: "When he was 16, Marky approached a middle-aged Vietnamese man carrying booze and screamed some racist shit at him before hitting him in the head with a 2X5 stick. Marky hit him so hard that the man lost consciousness and the stick broke in two. Marky and two friends later attacked a second Vietnamese man by punching him in the face while calling him racial slurs. The man lost sight in one eye. Mark was convicted as an adult of assault and other charges and he was sentenced to only 3 months in jail. He only served 45 days before being released back into the wild." 

 NASA's Orion had a "bull's eye" landing in the Pacific Ocean following its successful first test flight earlier this morning.

 Is Tim Tebow dating a 19 Kids and Counting Duggar?