U.S. embassies around the world are bracing for a potentially explosive report about to be released that details what the CIA did to terror suspects in the days after the Sept. 11 terror attacks.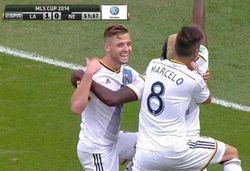 Gay adult film star Bruno Knight gets two years in prison for trying to smuggle meth out of LAX in his ass.

 Robbie Rogers' LA Galaxy has won the MLS Cup after an exciting 2-1 win against the New England Revolution. 

 An amusement park ride in Wales was forced to an emergency stop after two carriages dangling 198 feet in the air collided due to strong winds.

 The Salvation Army is attempting to dispel notions that the organization is anti-gay. "Rumors have been leading some to believe that the Salvation Army does not serve members of the lesbian, gay, bisexual and transgendered community," said the Christian social-welfare organization in a new video. "These accusations simply aren't true."

 Russia has threatened to ban BuzzFeed after the site posted a story last week about a deadly gunfight in the capital of Chechnya.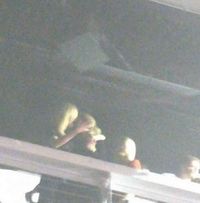 Bisexual millionaire Shrien Dewani has been cleared of murdering his wife during their South Africa honeymoon. 

 Taylor Swift address the alleged photo of her kissing Victoria's Secret supermodel Karlie Kloss. 

 Grumpy Cat has made her owner over $100 million since the feline first went viral in September 2012. 

 At least three people were killed when their plane crashed into a home in Gaithersburg, Maryland this morning, and three residents of the home are unaccounted for. 

 Discovery Channel's Eaten Alive special ended up not showing a guy getting eaten alive by a giant snake…which has left viewers rather upset.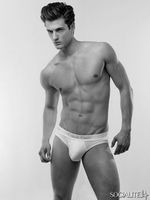 Justin Beiber is now bleach blonde.

 Male model Monday: Leo Eller. 

 The Curiosity Rover has found new evidence of water on Mars. 

 Is Sarah Palin gearing up for a 2016 race? 

 Politico looks at how the Koch brothers are in many ways more powerful than even the Republican National Convention. 

 Ralph Baer, the father of video games, has passed away at the age of 92.