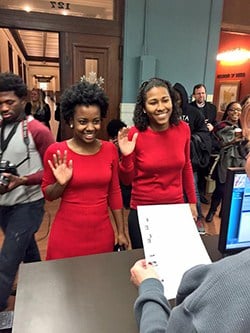 Two women who met as Ferguson protesters say "I do."

Demos from Madonna's upcoming album leak. Madonna takes to Instagram, labeling the attack as "artistic rape" and "a form of terrorism."

Actor Stephen Collins confesses to doing "something terribly wrong" that he "deeply regret[s]" forty years ago.

Look out, Los Angeles.

Cody Christian of Pretty Little Liars teases his shirtless torso.

The U.S. Navy has developed a drone built to resemble a shark.

Prominent Venezuelan advocate for gay rights, same-sex marriage murdered. 

Zac Efron sports some new facial hair.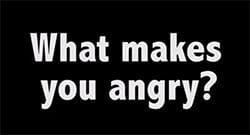 Production of Topher Payne's dark comedy Angry Fags set to perform at Steppenwolf, Chicago seeks funding on Indie-Go-Go: "Angry Fags is a play about doing whatever it takes to win. It's a battle-cry and a cautionary tale; it's Oscar Wilde-meets-Tarantino! It's about being in the trenches, about continuing to push forward and fight. Angry Fags does not want to wait while it gets better."

Illinois' Warren Township High School wants to oust school board member Liz Biondi because she won't support the hiring of a gay superintendent. 

Popular podcast Serial gets ready to wrap up.

Inmates who tried to escape Alcatraz Island in San Francisco could have survived their harrowing prison break.

Beetlejuice 2 is happening, says Tim Burton, and will include Winona Ryder. 

Anna Kendrick talks sex toys on Letterman.

Amy Adams fan girls out over One Direction in new SNL promos. 

NASA says presence of methane in Mars' atmosphere may indicate current or former existence of life on the red planet.