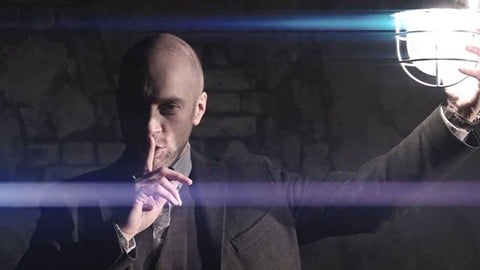 Openly gay British magician Derren Brown recently found himself in the cross-hares of an anti-gay Twitter troll who just learned of Brown's sexuality, as Attitude Magazine points out. Wrote user @HossamAlyyy on Twitter:
"Fuck you yo freakin fuckin faggot / after seeing infamous u really shocked me with your gayness shit. Just a thing for your both ears ..1.. Shove it up your ass / with all your intelligent performances how come you are a freaking sick human being in real life. / I feel fuckin embarassed that I followed a homosexual for a long duration I wish u see ma tweet to make u feel ashamed bastard."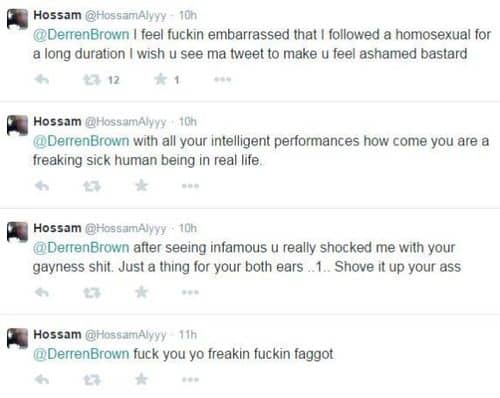 Provided with ample material with which to eviscerate @HossamAlyyy, Brown's weapon of choice was sass and his response was perfectly on point:
.@HossamAlyyy I'm very flattered you're attracted to me (if I read between the lines correctly) but I'm not looking for a bf right now x

— Derren Brown (@DerrenBrown) December 30, 2014
Bravo, Derren.
(Image via Facebook)