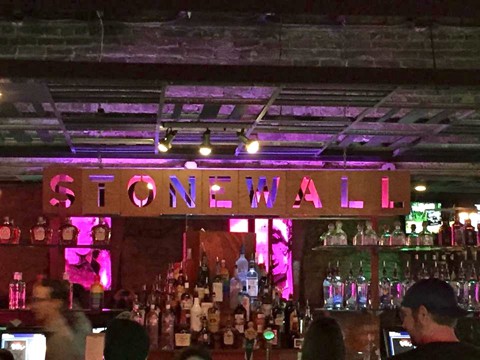 The nation's fastest-growing city now has a gay bar. 
San Marcos, Texas, nestled between Austin and San Antonio on Interstate 35, has been named the fastest-growing city in the US for each of the last two years by the U.S. Census Bureau — growing at a rate of 8 percent from its official 2012 population of 50,001 people. 

Back in September, San Marcos hosted its first LGBT Pride celebration. And on Wednesday night, the Stonewall Warehouse opened its doors, becoming the city's only gay bar. 
Forty-five years after the unofficial start of the gay-rights movement outside the Stonewall Inn in New York City, perhaps the opening of the Stonewall Warehouse deep in the heart of Texas is a sign of just how far we've come. Or maybe it's just a bar. 
General Manager Chris Rue discussed plans for the Stonewall Warehouse with with The University Star in August: 
When Rue attended Texas State from 2003-2007, he knew only of LAMBDA as an on-campus resource for members of the LGBTQIA community. Rue said he was not out in college for fear of being judged.

"Managing Stonewall is my way of giving back to the San Marcos community," he said, adding that he wants to become something of a "beacon of hope" for everyone regardless of orientation. …

As far as obstacles go, Rue said they exist but he tries to not let them get in his way. He said he isn't worried about people who may not necessarily want a gay bar in town, and most people with that mentality haven't even been to one before.

"There's a certain mentality whenever you step into a bar in a big city, but this is still San Marcos," Rue said. "We're going to do things in a classy way that could only benefit and improve upon the town."