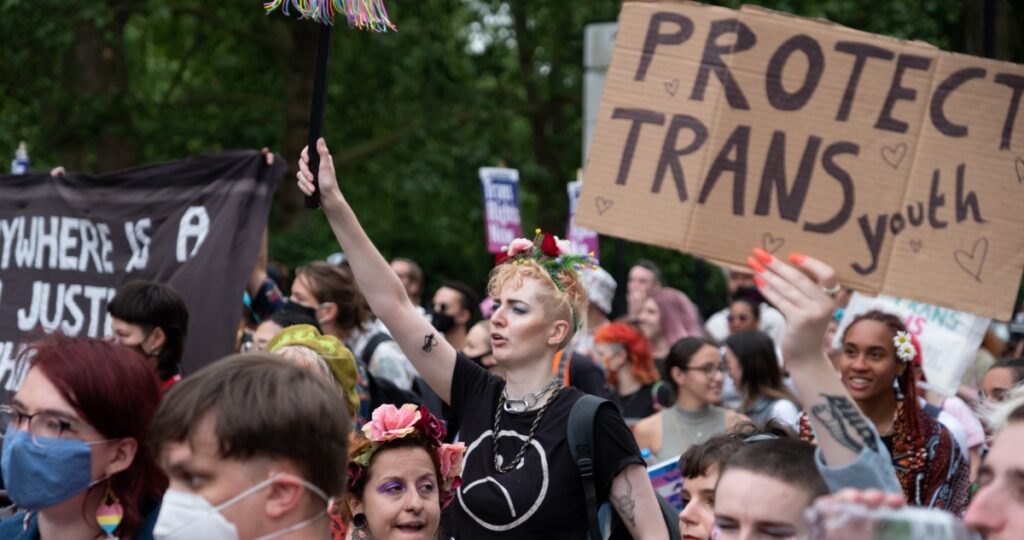 80-Plus LGBTQ Orgs Pull Support
The continued response to the Conservative Party-led U.K. government's decision to exclude conversion therapy for transgender people from its proposed ban on the controversial practice has now claimed the nation's dedicated LGBTQ rights conference.
The "Safe To Be Me" conference that was scheduled to take place in London this June was canceled this week after more than 80 U.K. LGBTQ advocacy organizations (approximately 20% of the total membership of the umbrella consortium) pulled their support for the conference in response to the conversion therapy ban restructuring.
In a statement released by the Consortium of LGBT Voluntary and Community Organizations, Stonewall UK said it would only participate in the conference "if the Prime Minister reverts to his promise for a trans-inclusive ban on conversion therapy." "Trans people are no less worth of respect, care and protection than cis lesbian, gay and bi people," Stonewall UK said. "If the U.K. government cannot stand behind and respect all LGBTQ+ people's fundamental human rights, it should not be convening an LGBTQ+ rights conference on the global stage."
According to Reuters, U.K. government officials confirmed to British media that plans to hold the conference were scrapped in the days following the deluge of LGBTQ organizations disavowing the event.
Trans Exclusion
At the heart of the matter is the proposed ban on conversion therapy first promised by then Prime Minister Theresa May in 2018. Current Prime Minister Boris Johnson appeared to go back on that promise last week when government officials announced it would shelve the legislation only to reconsider it hours later but with gender-based conversion therapy not included.
The decision drew criticism from both major parties, with Labour MP Nadia Whittome saying "LGB comes with the T, and the Tories are not on our side." Conservative MP Jamie Wallis, who came out publicly as trans last week, said he was "bitterly disappointed" at the decision.
"Understandably, concerns need to be looked at and debated, but it is wrong to exclude protections for a whole group of people from a practice described as 'abhorrent,' Wallis said via Twitter. "If the [conversion therapy] ban passes through Parliament without any protections for the transgender community, it cannot be described as anything other than a broken promise."
Johnson signaled the same misinformed concerns regarding gender-affirming healthcare for trans youth and a lack of parental involvement in consenting to such treatments in defense of the exclusion. He called treatment for trans youth "irreversible" and questioned trans minors' ability to determine their gender identity amidst other transphobic comments. Johnson also took the opportunity to express his belief that trans women shouldn't compete in women's sports.
"It's A Mess"
The same day that the U.K. government announced its reversal on the conversion ban, a report from Vice signaled that the "Safe To Be Me" conference was already embroiled in chaos. The conference was having trouble courting corporate sponsors for the event, with BP and OVO Energy refusing to sign on as sponsors over the Johnson-led government's poor record on LGBTQ issues. Virgin Media, NBCUniversal and Vodafone also declined to be involved with the conference. The only major corporation believed to still be in talks to sponsor the event at the time was Google.
People involved in organizing the conference labeled the entire event as "pinkwashing" and stated that they wished the government "would just cancel it." "We're less than three months away, and we have no speakers, no sponsorship, no budget. It's a mess," one planner told Vice.
Vice also reported that an organizer at one LGBTQ advocacy group was told by government officials that the LGB Alliance "will take our space" if it didn't participate in the conference.
Photo by  Ehimetalor Akhere Unuabona on Unsplash