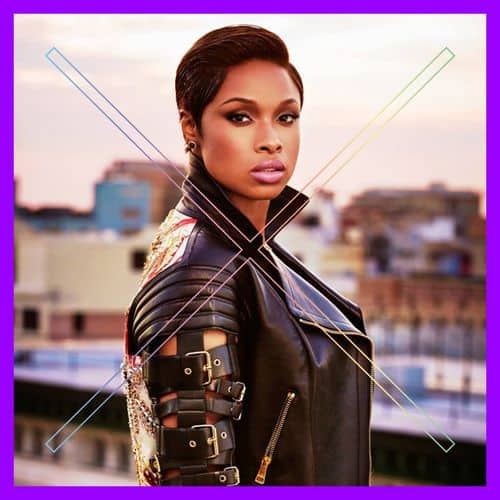 BY OCCUPY THE DISCO / JOSH APPELBAUM
It's that time of the year again for those 'best of 2014' lists, and the three of us will all be sharing our top tracks from this past year over the next 3 weeks. It's been a great year for music, and hopefully you all have enjoyed the variety of disco, house, pop, and techno music we've shared in 2014.
10. Roisin Murphy – 'Ancora Ancora Ancora'
2014 marked the official return of Roisin Murphy, seven years after her last full release, the massive Overpowered LP.  Her Italian language Mi Senti EP was comprised mostly of covers of Italian pop and disco songs, including 'Ancora Ancora Ancora.'  Severino (of the famed Horsemeat Disco) and Nico de Ceglia remixed this into a beautiful piano-laden track that showcases Murphy's vocal chops.  Supposedly, a new full length album is in the works for her in 2015. 
Check out the rest of my top 10, AFTER THE JUMP…
9. Brooklyn's own DJ Oji has been around for decades, DJing and producing on his own label out of his adopted home of Baltimore.  This summer he released 'Workin My Nerves,' featuring vocals from his periodic collaborator Carolyn Victorian.  Oji's 'Workin Vocal' emphasizes the songs bouncing bongos and obvious lyrical tie-in to "werking" on the dancefloor for a fun, crowd-moving song.
8. UK-based Moko blew me away with 'Ceremony,' a 90s drum and bass beauty that reminds me of the likes of Moloko (no name relation!) and Kosheen from the early 2000's.  Her voice is on point, and the frenetic beats build up a lush story to this  sweet song. 
7. I'm never disappointed by anything Dimitri from Paris puts out, and his legendary knack for making great disco music spans over many decades.  This past year, he teamed up with frequent collaborator DJ Rocca for the very fun, and of course very disco, 'Disco Shake.'
6. Lana Del Rey's Ultraviolence is one of my favorite albums of 2014; it takes on many new directions for her, and ultimately goes to a more somber, morose place than her past releases have.  One of the great things about her music though is that it has always remixed really well into dance tracks. The album's first single 'West Coast,' is no exception, with Marc Kinchen, a.k.a. MK, adding his famous house beats to this album opener.
5. 2014 felt like it was a strong year for techno music, and Jimmy Edgar's latest EP Saline certainly hits the spot.  The lead single 'Burn' does just that on the dancefloor, with a slick intensity and focus that is characteristic of Edgar's past work.
4. One thing Groove Armada has always succeeded at doing over their multi-decade career is constantly changing their sound, evolving and morphing their imprint with every new release.  'Rescue Me' samples the very familiar track by Fontella Bass, backed with a pumping house beat to get you moving.
3. Queer recording artist Shaun J Wright's voice is probably recognizable to you from past work with Hercules and Love Affair and Stereogamous.  This producing and vocal powerhouse is the real genius behind Bobmo's 'When I Look In Your Eyes,' with his haunting vocals punctuating this pulsing dance track.
2. The past two years have been a whirlwind for Australian artist Anna Lunoe, with past hits like 'Breathe' and 'Real Talk.' 2014 brought her first EP Ultra Records, with the title track 'All Out'.  Motez took this song and added an upbeat bass line and piano to make this song even more dancefloor ready.
1. There's something about Jennifer Hudson's collaboration with Gorgon City, 'Go All Night,' that I just adore. Maybe it's the lyrics courtesy of pop's newest star Kiesza, or JHud's reliably gorgeous vocals, or the ample voguing and drag queens in the song's video.  Whatever it is, I love it, and hope to hear much more of dance diva JHud in 2015.
This Weekend In NYC:
Speaking of going all night, this Saturday we're closing out the year with our monthly party Night Fever.  Occupy The Disco DJs spin deep house, disco, and techno to keep you warm all night at NYC's sexiest basement dance club, the303 at Louie and Chan. Come toast a little holiday cheer, and hear some of the music you found here on Towleroad; there's no line, no cover and no fuss. 303 Broome Street, 10P-4A.  Read more here.  
The OXD Mirror is a weekly music column brought to you by the boys of OCCUPY THE DISCO (OXD), a New York City based collective created by three music lovers, Ru Bhatt, Josh Appelbaum, and Tad Haes, who want to share their love for disco, house and dance music with the world.   
OCCUPY THE DISCO (OXD) curates and recommends music events to the gay community in NYC—in an effort to move the focus of the nightlife scene beyond the promoter and venue and to the music itself. OXD's goal is to educate, entertain, engage and empower the gay audience to reclaim their ability to question and experience the unknown. The OXD Mirror will serve to showcase tunes that are definitely off-the-beaten-path but rightfully deserve the attention of the gay ear.  
Be sure to check out these tracks and more on our Spotify Playlist. For more information on OXD, check out our website and accompanying blog at www.occupythedisco.com, like us on Facebook, or follow us on Twitter: @OccupyTheDisco.